It has been a while since I posted an update to the blog! My sincerest apologies. Remember my post about waiting? I miss the waiting. Life is now a whirlwind of change, and I am struggling to keep up. But keep up I will! These are exciting times, and I am thankful to God for delivering Micah, Baby, Presley and me through each day. I am going to summarize the big events over the last few weeks. Let's get started!
House Hunt: Micah and I have been on the house hunt since February. The market in Nashville is hot, particularly in the good elementary school zones. We put in offers for two houses, and neither worked out. Major bummers. Our realtor reached out one day regarding a house with a Coming Soon sign in the front yard, and the next 36 hours were the fastest 36 hours of my life. Our realtor drove by the house for a pre-showing, allowed us to FaceTime to view the house, and advised that Micah and I put in an offer sight unseen! We did put in an offer, contingent upon a walkthrough within the next 24 hours. This was incredibly spontaneous and seemingly reckless behavior for Micah and me since we spend hours deliberating most decisions.
The next day, Micah and I checked out the house at lunch. It is a 1960s ranch and needs a little love, but it's beautiful and unique and in the area of town we've been hoping to move into. There is a slight catch to this house because it sits right in front of a train track. The train is pretty awesome, though, and we were amazed watching it race right behind our backyard fence. After viewing the house, we waited to hear back from the seller regarding our offer. We were unable to talk to our realtor when he reached out that night. Reason being, Micah and I have led a church home group for the last three years, and this was the night of our last meeting as leaders! We're stepping down in the fall since Baby will be here. Point being, we prayed our final group prayer, and seconds after the prayer ended, our realtor sent us the following message: "One word: ACCEPTED." It was the most incredible timing, and Micah and I both feel that it was God's way of reassuring us that he was behind the decision. We're currently in the process of closing, and it's hectic and busy and expensive and wonderful. We are so thrilled to close in a few weeks, and we praise God for his provision. Here's a pic of the house: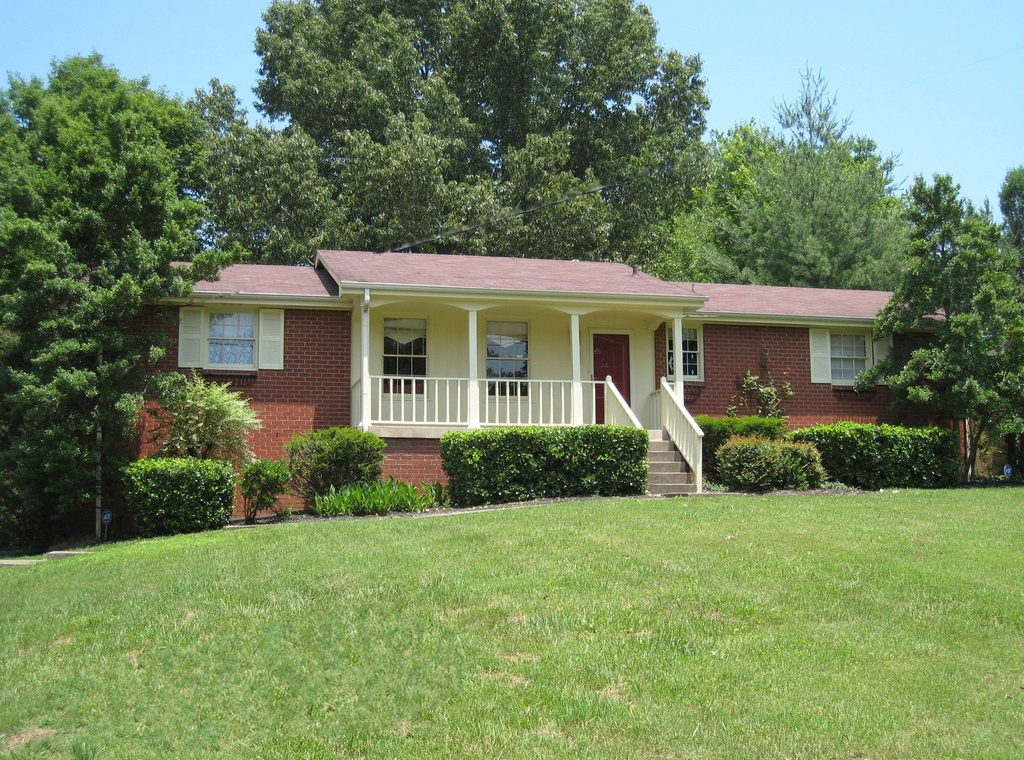 Trip to VA: The same week we went under contract on the train house, we drove 12 hours to Virginia to celebrate my youngest sister as she graduated college. I am so proud of Hannah and her hard work over the last four years! Here is a pic from her big day: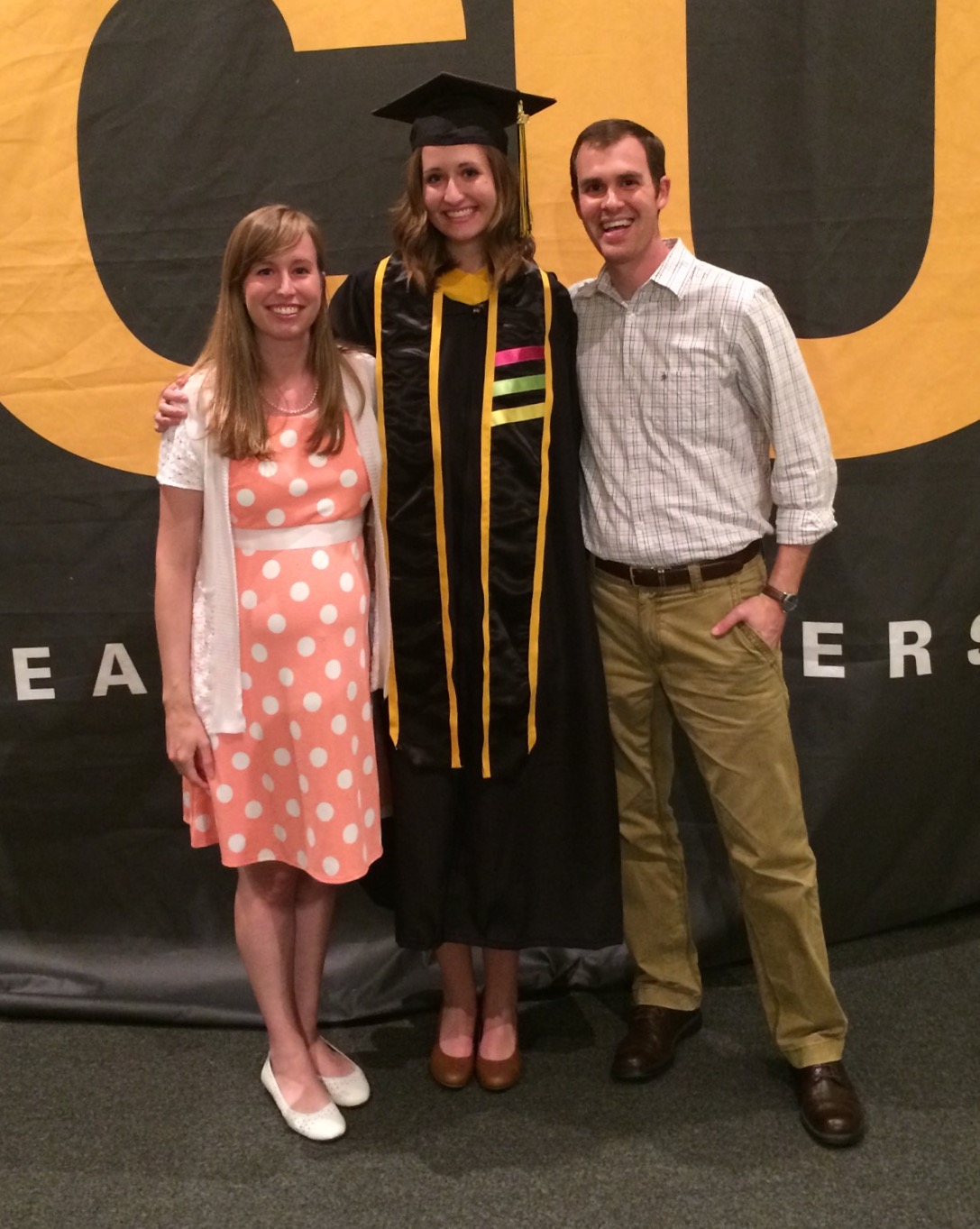 The day after the graduation, my sister Lauren threw me a Baby shower! It was filled with great food and fun games. Thanks to everyone who came out to shower Baby Sledge with love. Here are some pics from the shower: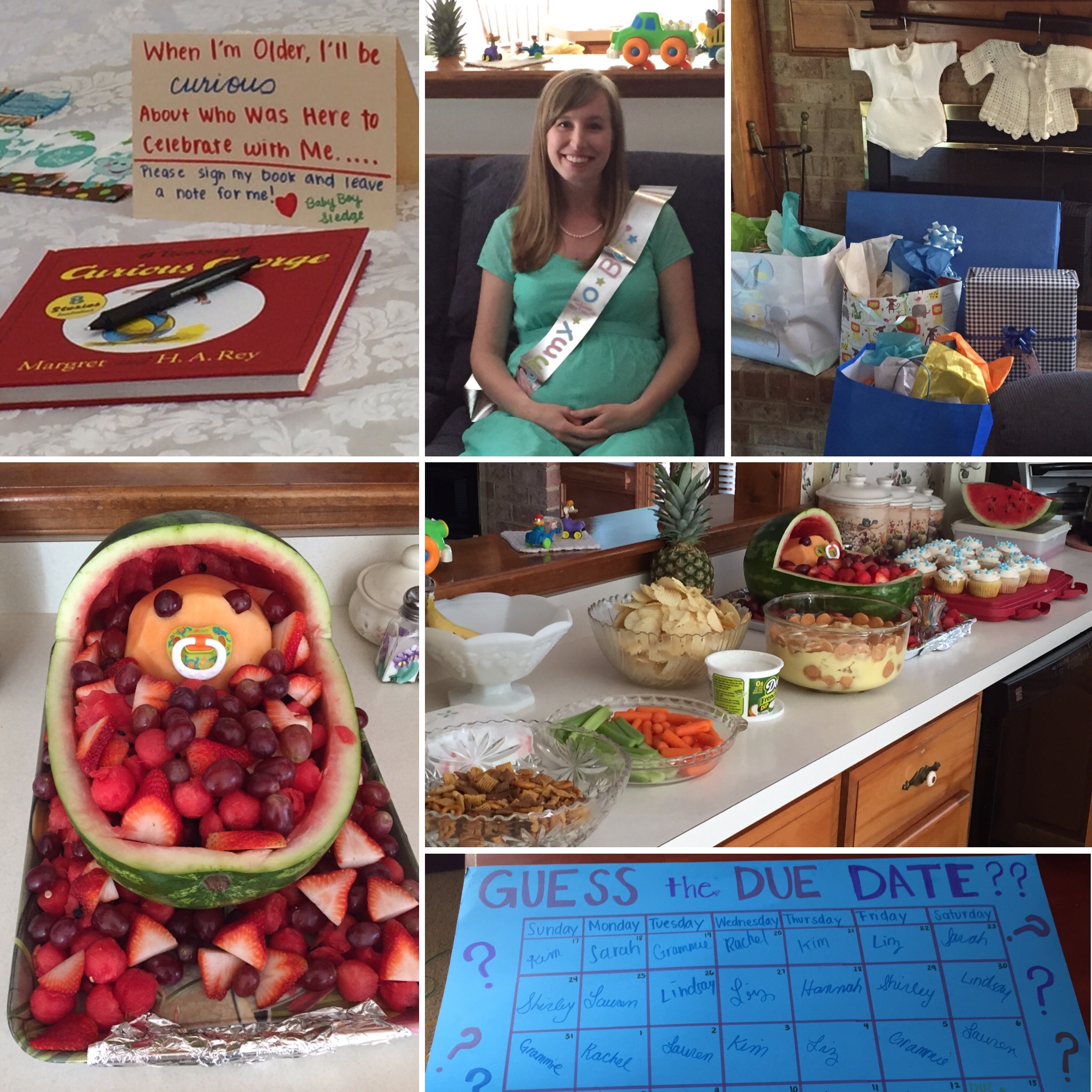 Work: Micah and I drove back to Nashville and were back to work bright and early the next day. This brings me to the final big event over the last few weeks: the resignation of my boss and another team member. After the house contract and trip to VA, I was not prepared for any additional upheaval in life. Needless to say,  I didn't handle the news well and left work early. Sometimes a pregnant lady just needs sleep.
It's currently Memorial Day, and I am at home packing, choosing paint colors, and relaxing. I will post a pregnancy survey next. Thanks for reading!
With love,
Lindsay