Every pregnancy article that I've read suggests taking it easy in the third trimester. I'd like to be sitting on the couch with manicured feet, a glass of lemonade, and a good book. For me, though, the third trimester has been full of physical labor (painting, moving boxes, and cleaning), Sonic frozen lemonades (due to Sonic's proximity to Home Depot), and reruns of The Office during dinnertime. And yes, I said painting, no rude comments please. My doctor signed off on it and that's what matters.
Regarding moving, it would not have been possible without the help of many people. Time for some shout outs!
My Dad
My Dad flew into Nashville for 10 days to help prepare for the move. He painted the apartment, parts of the house, mowed the lawn, planted flowers, installed light fixtures, helped repair stairs and closets, cleaned bugs out of lamps, scrubbed mold off our porch and deck, and spent an entire weekend repairing duct work in the crawl space. He did all of this with a smile and never once complained about the 100 degree heat. Thank you SO much, Pops, for coming into town. It means a great deal to Micah and me, and Presley was overjoyed to have extra company. Here are a few pics of the work Dad did, along with some general pics from the trip.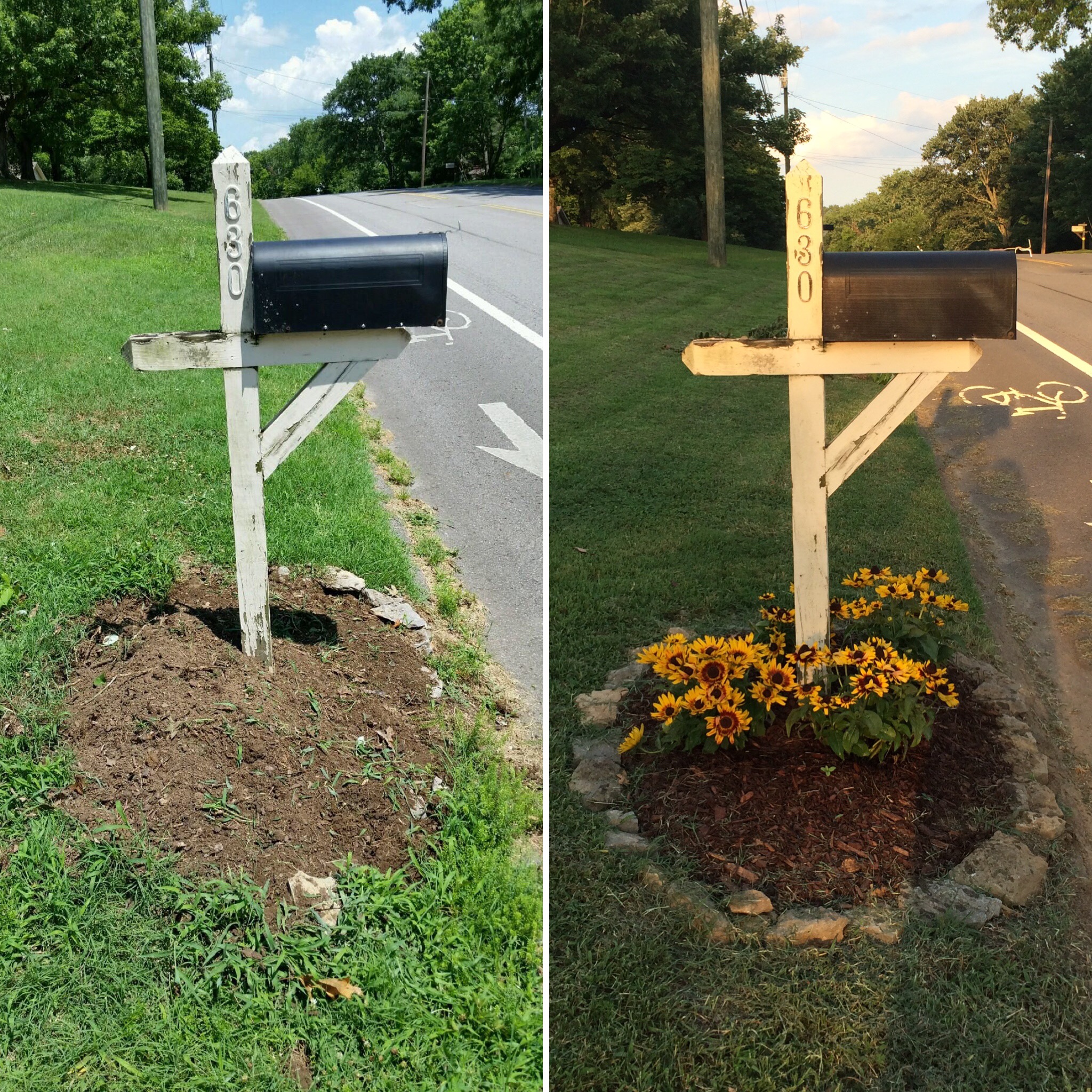 Micah's Dad
Micah's Dad is an amazing carpenter. He built shelves for the master bedroom closet, and he repaired and upgraded the stairwell that leads from the house to the garage/laundry room. I am still not sure how he did all of this, and I am super appreciative. Along with carpentry, he's largely responsible for painting the house. The green living room in particular is so calming. Thank you so much for your help, Nathan! Here's a pic of the stairs.
Micah's Mom
Micah's Mom also helped paint the house, and she removed cactuses from the backyard. Yes, cactuses, though I am not entirely sure why they were there to begin with. Between the train and the cactuses, the house was becoming a perfect set for the next Wild Wild West film.
Micah's Brother
Micah's brother, Colby, is one of the first people who helped out in the house. He spent a morning removing wallpaper from the dining room! I can't believe how quickly the removal went with his help. Here's a pic of the wall paper, the wall without paper, and the new paint color.
Moving Day
My Dad, Micah's family, my church small group, and a couple friends came out on moving day, and we successfully moved out of the apartment and into the house in 4 hours! Thanks to everyone for their kindness, for arriving at 8am, for moving on a very hot day, for sharing the trunks of cars when space in the moving truck was limited. Thanks for the smiles and encouragement. I loved the pizza party post move, and it was such a joy to introduce everyone to our new house! Here's a pic from Moving Day.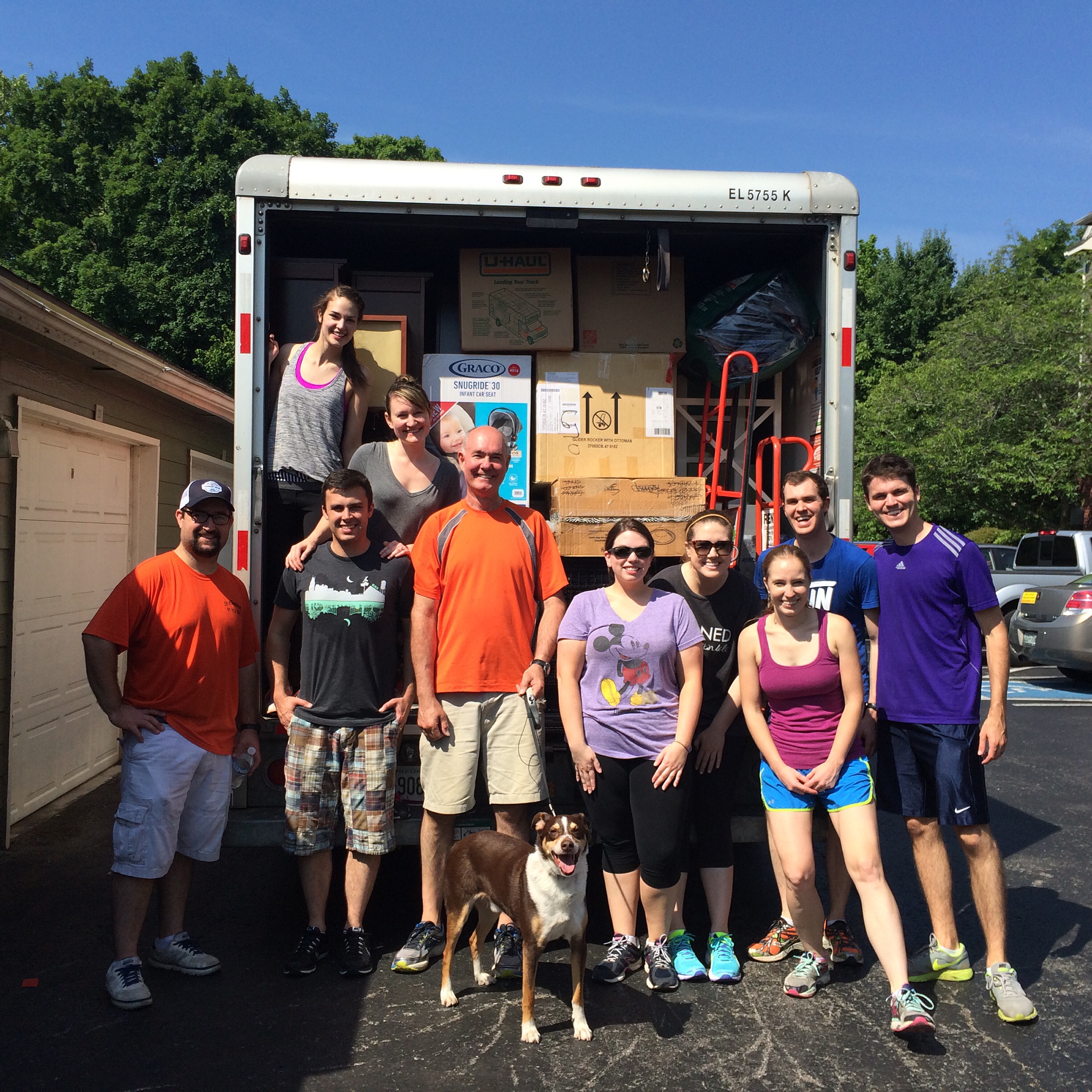 Now that moving day has passed, one more shout out must be given to Micah! Micah works in the house every evening after work and every spare moment of the weekend. He moves the furniture (including a piano), paints window sills to make them safe for our son, mows the lawn, trims the hedges, repairs broken circuits, and he never ever complains. He lets me rest on the couch when needed, never makes me feel bad about taking naps, and puts up with my cranky attitude when DIY projects go awry. I love you, Micah, and I am sorry when I don't always show it as well as I should. Our house is becoming a home because of your hard work and persistence.
Thanks to everyone for reading!
With love,
Lindsay
P.S. My Dad left a really sweet note on our chalkboard while he was in town. It's too cute not to share.