Dear Denver,
I cannot believe that you are three months old! Month three has been my favorite so far. Your personality shines through a bit more each day, and you are the sweetest little guy! Gone are your grumpy days. You now spend hours smiling and laughing, all because of a funny face or a silly sound. You've also found your voice and love imitating noises and carrying on conversations.
Standing on your legs is one of your favorite activities, and your legs are very strong. You still need help with stability, but you can actually hold your entire weight by yourself which is impressive. Also, Denver, you drool more than our dog. Seriously, your hands are nearly always in your mouth! Both of your grandmothers are convinced that you're showing early signs of teething.
Tummy time is now on track, thanks in large part to your dad's persistence. You can only handle about 10 minutes every few hours, but you are able to lean on your arms, hold up your head, and look around the room. I am pretty sure you're going to be be rolling over soon because you sometimes rock back and forth on your arms and legs. You've technically rolled over once, but it was a complete accident and surprised you as much as me!
This month my mom and Kerry came to visit! Kerry spent a good portion of his time helping Dad with the deck remodel, and Nanny took us out on the town to enjoy the fall. The weather was perfect, and we all spent a beautiful Sunday afternoon walking around Franklin.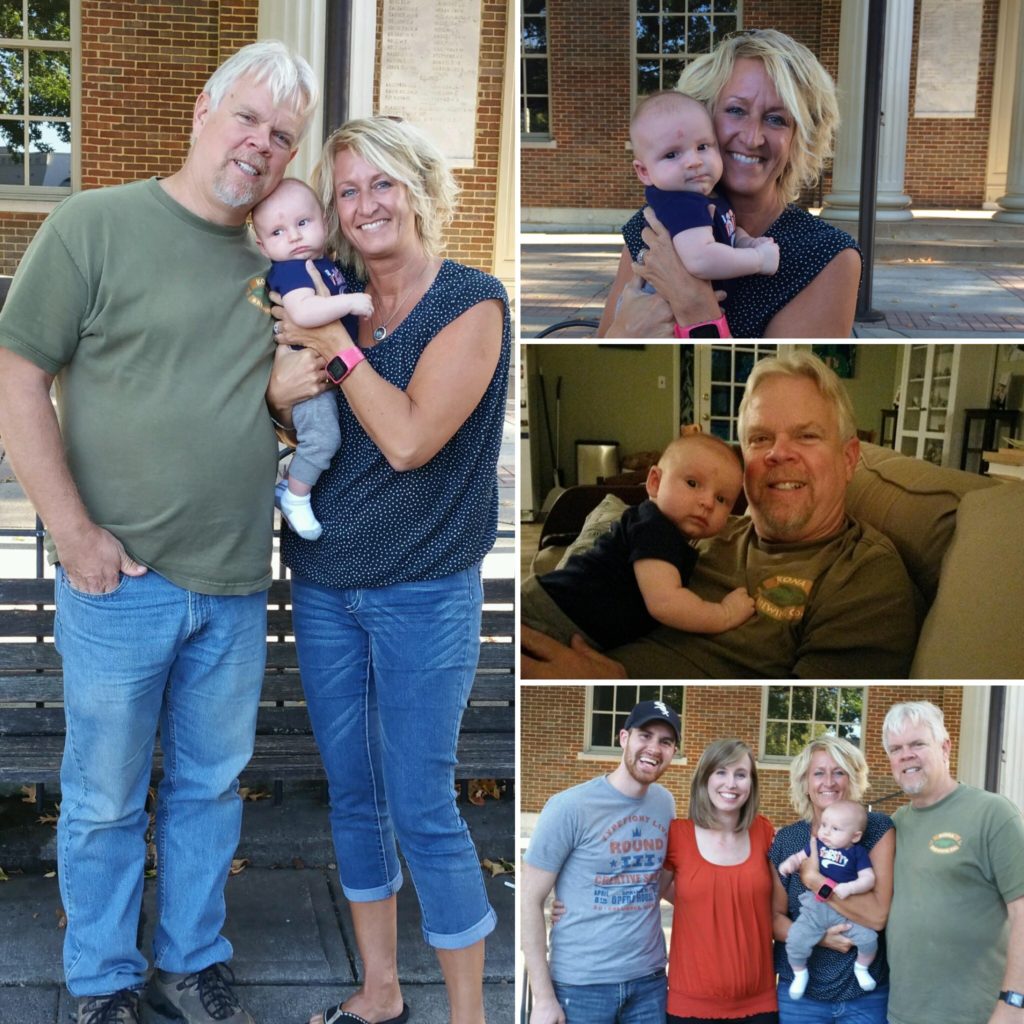 At the end of the month, you experienced your first plane rides since we traveled to Virginia Beach to meet your extended family, including great grandparents, aunts, great aunts and great uncles. I was nervous about flying with you and for no good reason. You LOVED flying. I am still amazed. For most of the flights, you played around in your car seat looking at your feet, the windows, or Dad and me. You were so happy and smiley and I wish we could fly more frequently since it was such a good experience.
Denver, little dude, I'm so thankful for you! You're healthy, HAPPY, and such a joyful addition to the family.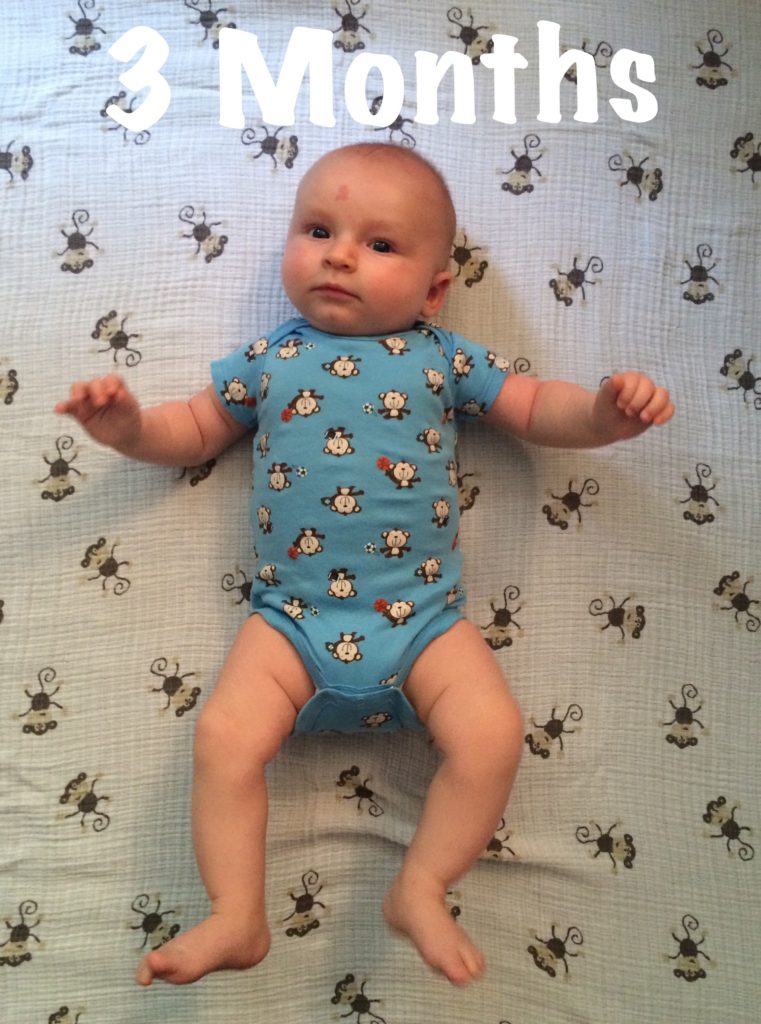 With love,
Mama