Dear Denver,
Happy Birthday baby boy! I have been procrastinating writing this letter because I didn't want to face the truth. You are one year old now, no longer a baby, but a walking, talking toddler. How did this happen?!!
We celebrated your birthday in style this month with a Dinosaur Train themed party. My family traveled miles from Virginia and Florida, and of course your Dad's local family was here for your big day. Your party was on your actual birthday, since it was a Sunday, and that made the day extra special. Here are some pics from the party. Thanks especially to Aunt Lo and Aunt Hannah who helped with the party decorations!
This month, you became a very snuggly baby. Seriously, I LOVE this development. You give hugs, snuggle in laps, and cuddle stuffed animals as you roll across the floor. You also sneak up on Presley and give him bear hugs. This sweet, snuggly side of your personality developed rather quickly and out of the blue, and your Dad and I are so thankful for the hugs.
I cannot express how bright you are. You are so quick at picking up on sequences. In the morning, you run to your night light, remove it from the wall, and try to put the plastic outlet protector in the outlet. This is your first task each day, and it's remarkable to me that it's your priority. Also, you have this record player that you have nearly mastered. You pick up the player and place it in the middle of the floor, open the back to remove the records, lay the player on its back, place the record in the correct position, and turn it until it locks into place. You're still learning how to move the needle and turn the crank, but seriously, you learned this sequence by watching others, and I am amazed!!!
It's been interesting to watch your interests develop over the year. You now have favorite things. Your favorite books are Giraffes Can't Dance, Moo Baa La La La, My First Baby Animals, Little Blue Truck, and Mr. Brown Can Moo, Can You. Your favorite food, hands down, is bread. Your favorite activity is pushing furniture and toys around the house. You also love chalk, watching Dad mow the lawn, and being chased. When Presley eats out of your hand, you laugh hysterically.
It's hard to believe, but you also love cleaning! You grab the broom and dustpan and sweep the floors. You also grab paper towels and toilet paper and dust all of the furniture in the house. When you pull clothes out of your drawers, you now often put them back in (unfolded, but still). I love that you are so helpful, and I hope this love for cleaning sticks!
I haven't talked much this year about your stats, but it's time. Denver, you are a big, strong boy. You are 32 inches tall, in the 97th percentile, and 23 lbs 8 oz., in the 80th percentile. Additionally, you finished the year with FOURTEEN teeth! You think it's hilarious to point and say "teeth." You also love brushing yours in the morning and evening. I am thankful that you are growing so well. Praise God!
Well buddy, my booga bear and little dude man, Happy Birthday! I love you so very much and am delighted to be your mama. You bring such joy to life.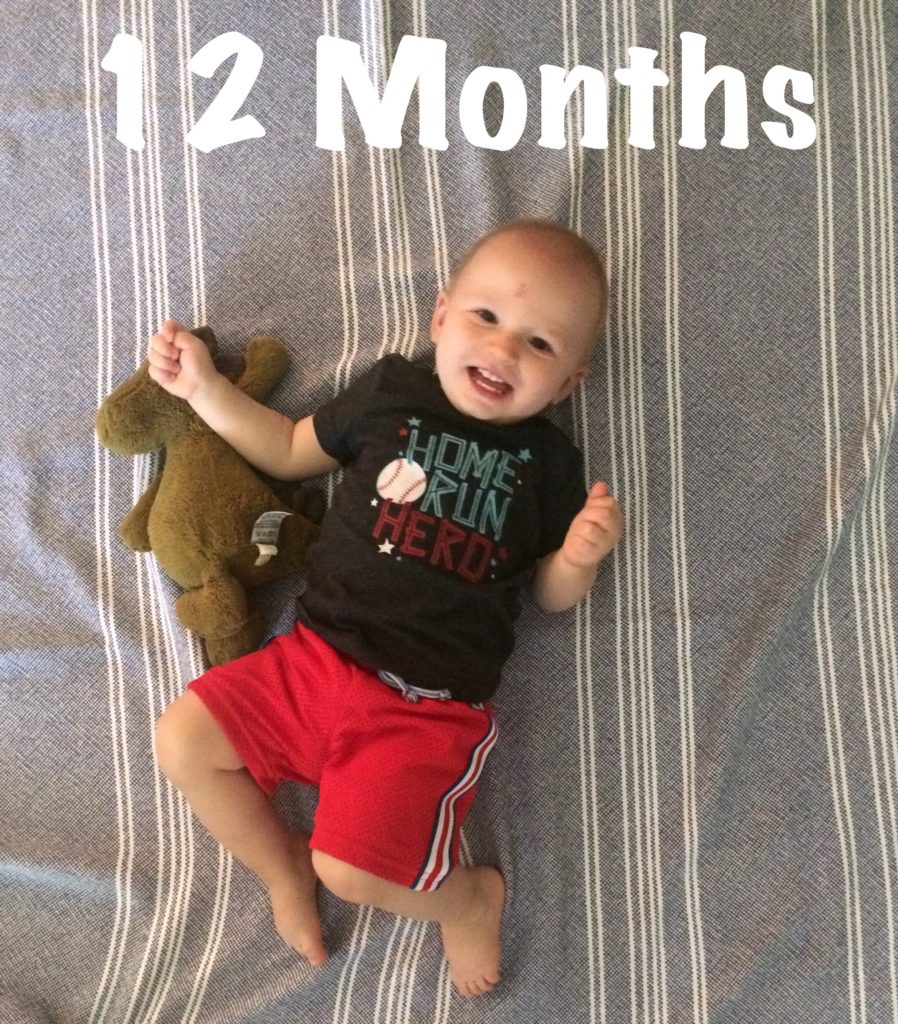 With love,
Mama