Dear Everett,
Happy 9 months Evie Bear! This month was full of adventure and new experiences, and you loved every minute of it.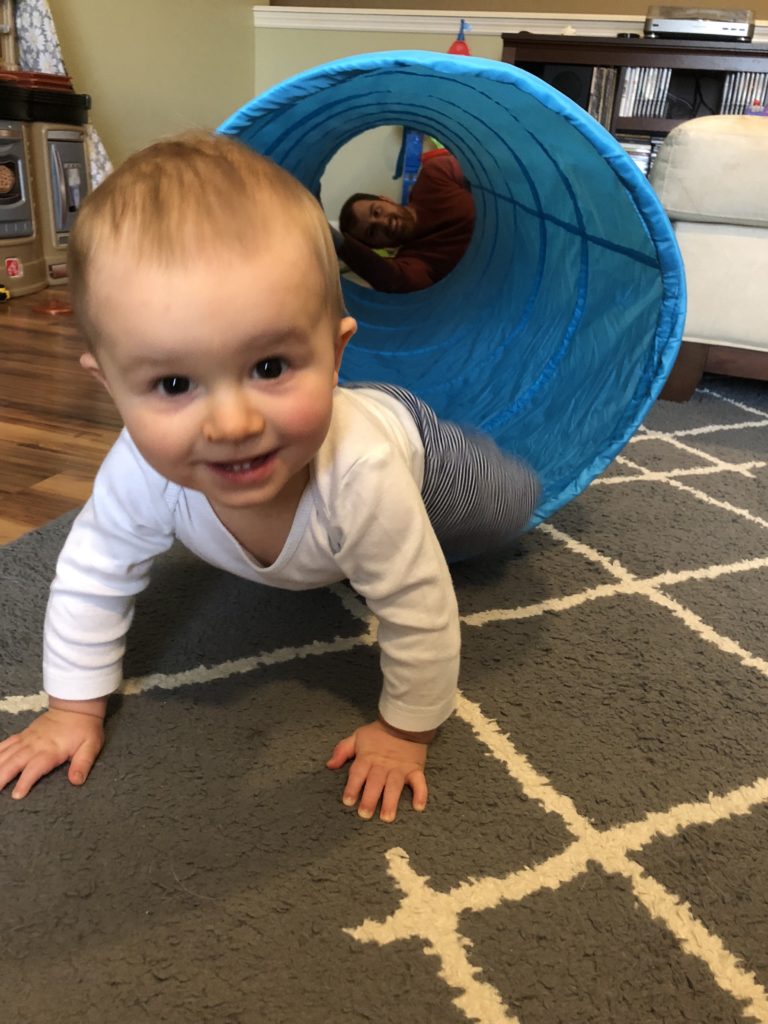 To begin with, you got your two top teeth! You have been a teething machine, chewing on anything and everything and grossing me out! I wasn't sure if the teeth would make it, but they did, the second showing up on the last day of the month! I am loving your big, toothy smile!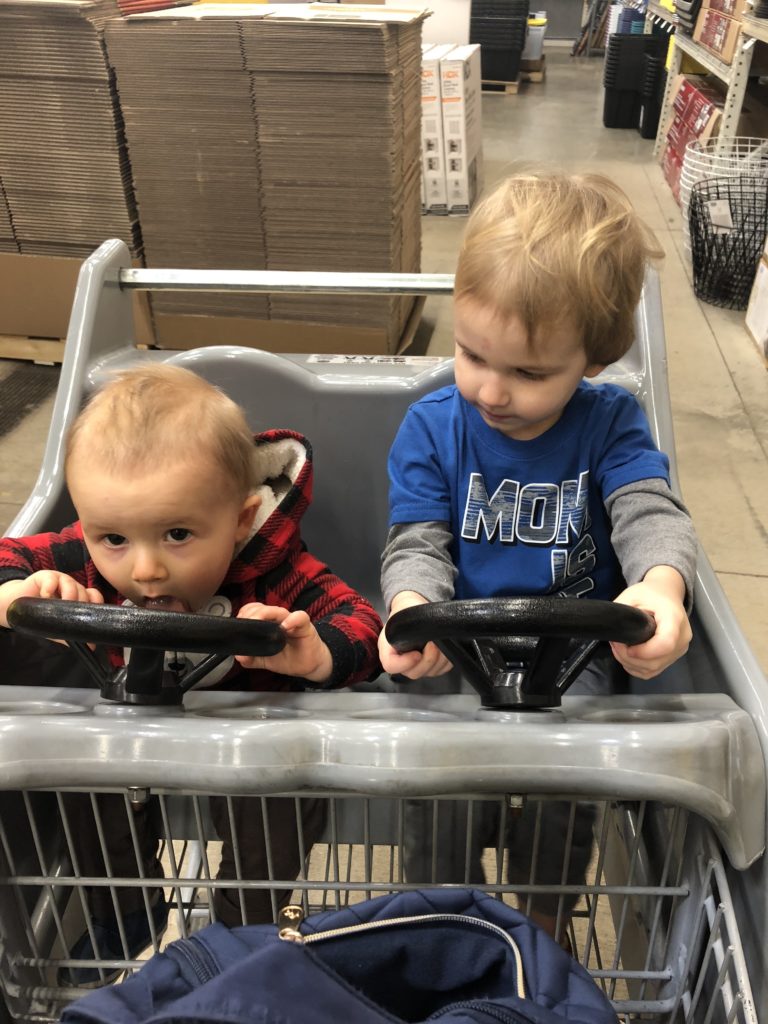 You are now cruising and using anything in your path as a walker, including your walker, little piano, boxes, rocket, and step stool. Seriously, anything that you can move you will move. It's pretty impressive to watch. You go where you want, and are quite graceful, moving with purpose. It's interesting to watch you think through behaviors now, and I love your independence.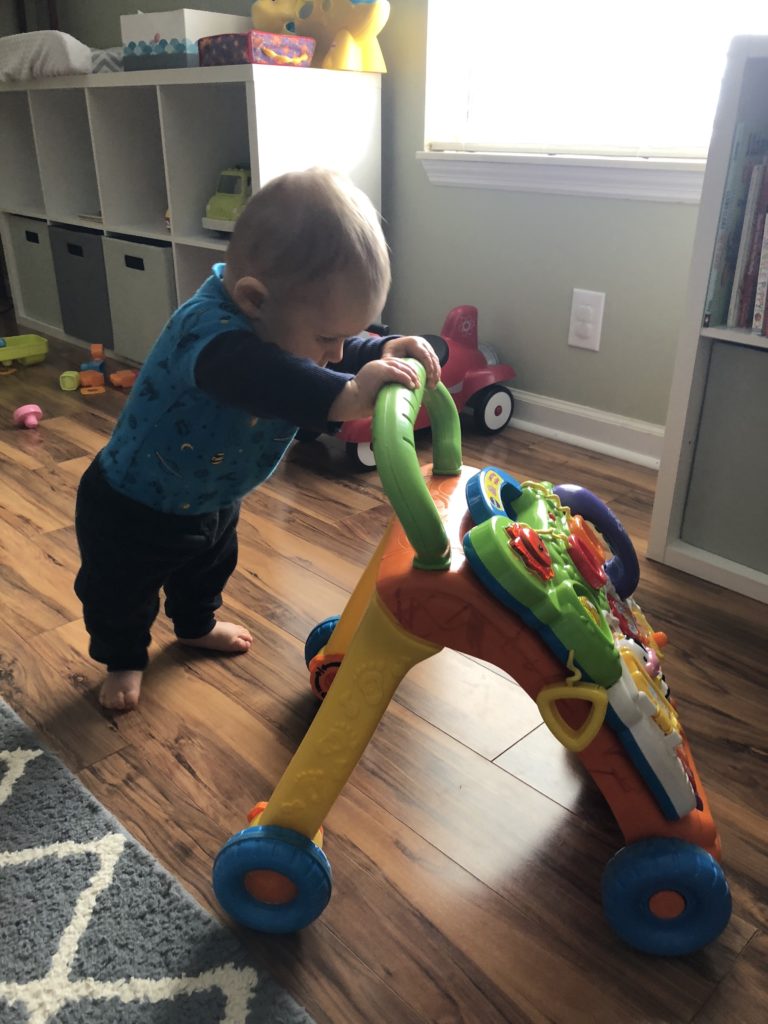 Speaking of independence, you play so well on your own at home. You love exploring all of the toys in the playroom, particularly when Denver is sleeping, and you move from one object to the next intentionally. You will happily play on your own for long periods of time, come over for a hug, and then go back to playing. It is astounding to me that you are so content to play on your own.
That being said, you have some serious separation anxiety in public. You want to be held close and especially do not like to be left in the church nursery. You cry when I drop you off, cry when I'm gone, and have a complete meltdown when I pick you up. Once you're in my arms, though, you snuggle in tightly. I am hoping that you grow out of this faze soon, but I do love knowing that you love me so much.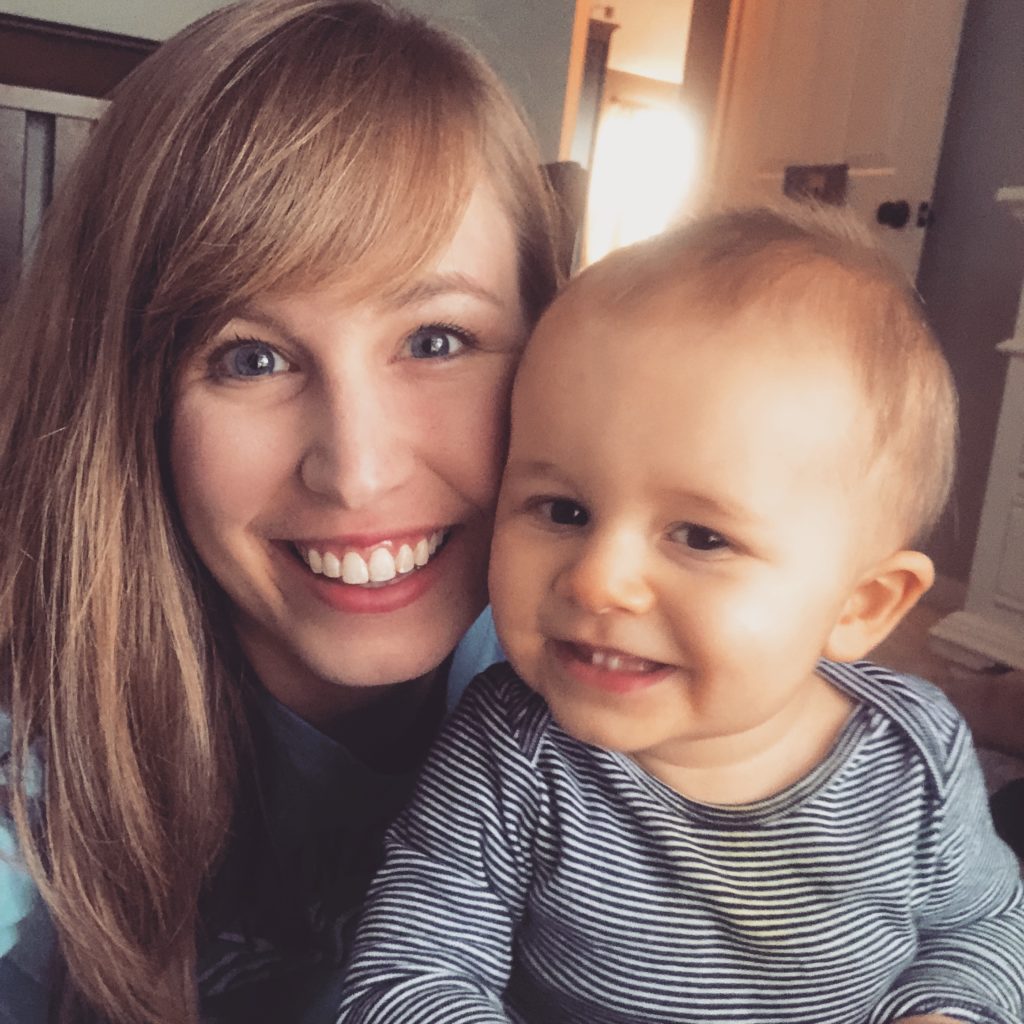 Aunt Los took a vacation day from work and joined us for a day trip to the Chattanooga Aquarium. You slept the entire way to the aquarium and most of the ride home! I couldn't believe how well you did in the car, particularly since you rarely nap that well at home. At the aquarium, you enjoyed seeing the big fish, and you especially loved the crocodiles. Since it was a rainy day, we had a picnic in the car before heading home, which was really sweet even if a bit cramped. The trip was a fun break from routine, and an exciting adventure for sure.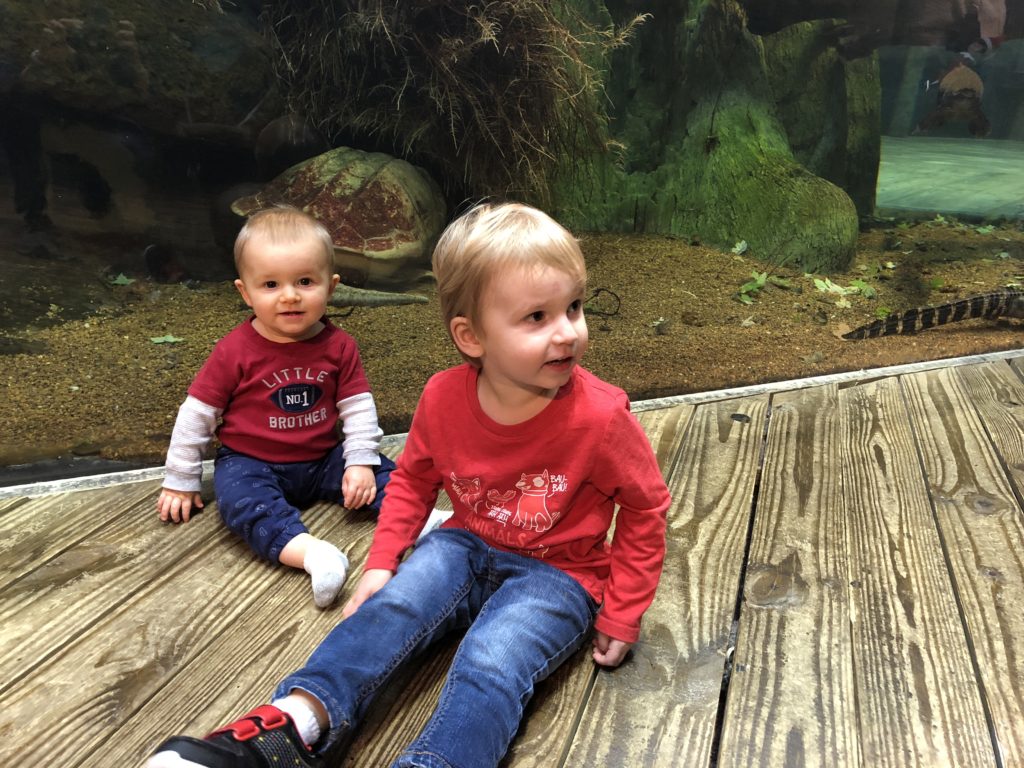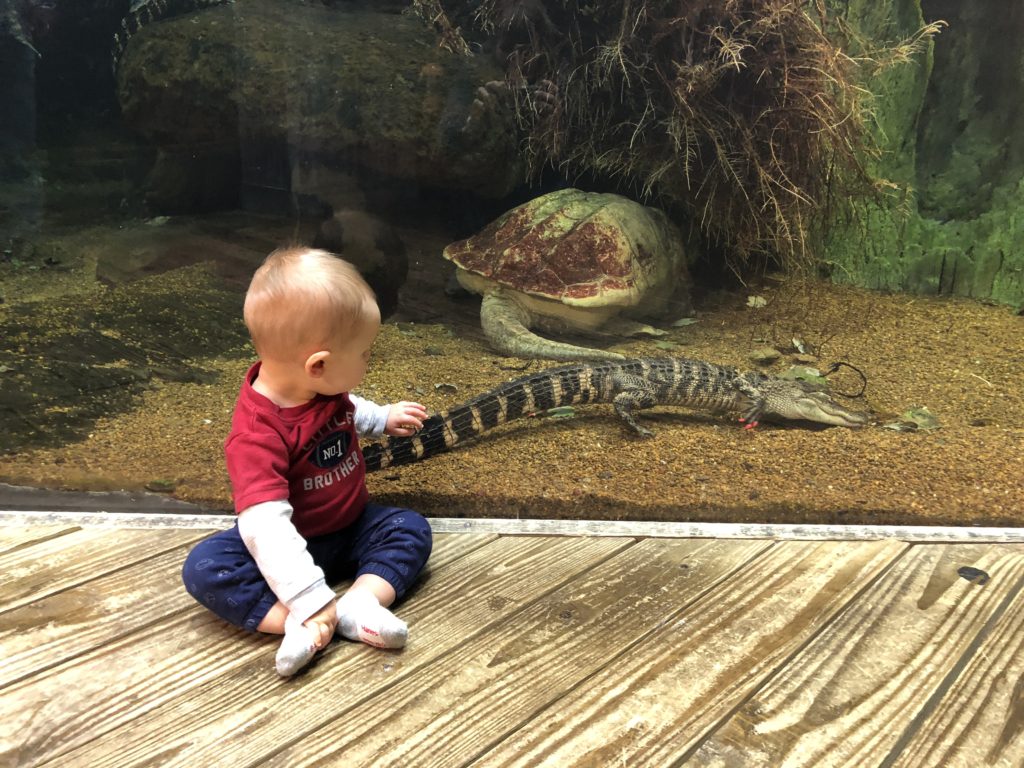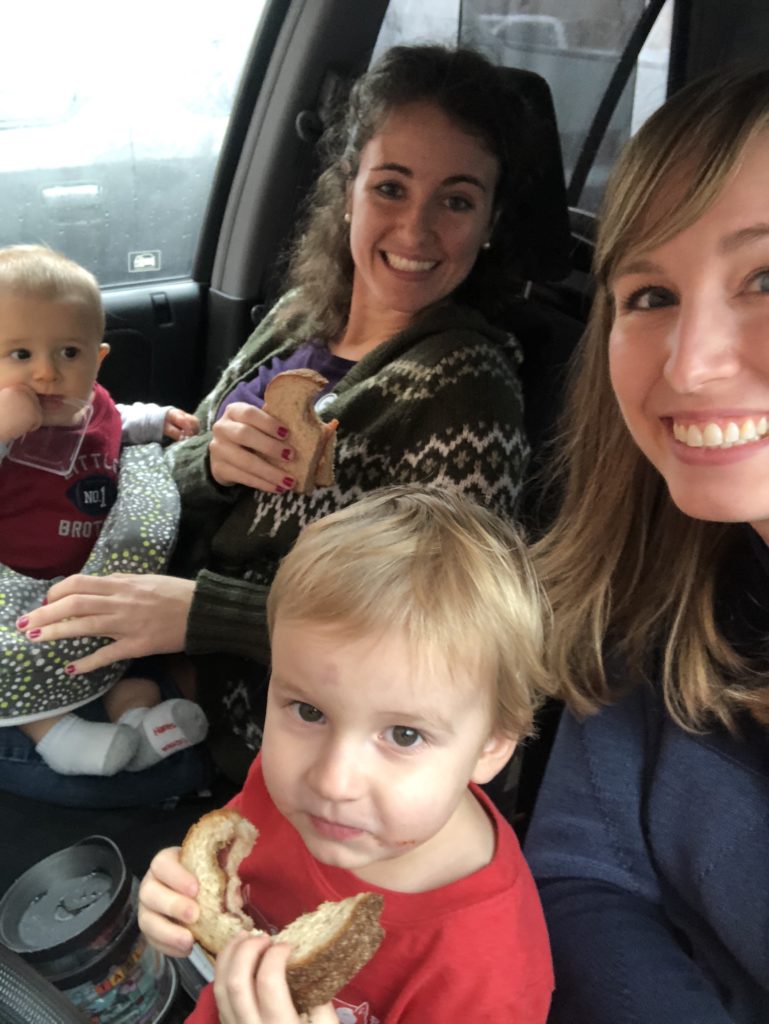 Speaking of adventures, your Dad scored tickets to a Titans game, and we all went! It was a blast. You were not so sure about the baby headphones, and you were especially not sure about the loud cheering, but it was a fun first half, and you made the cutest little Titans fan.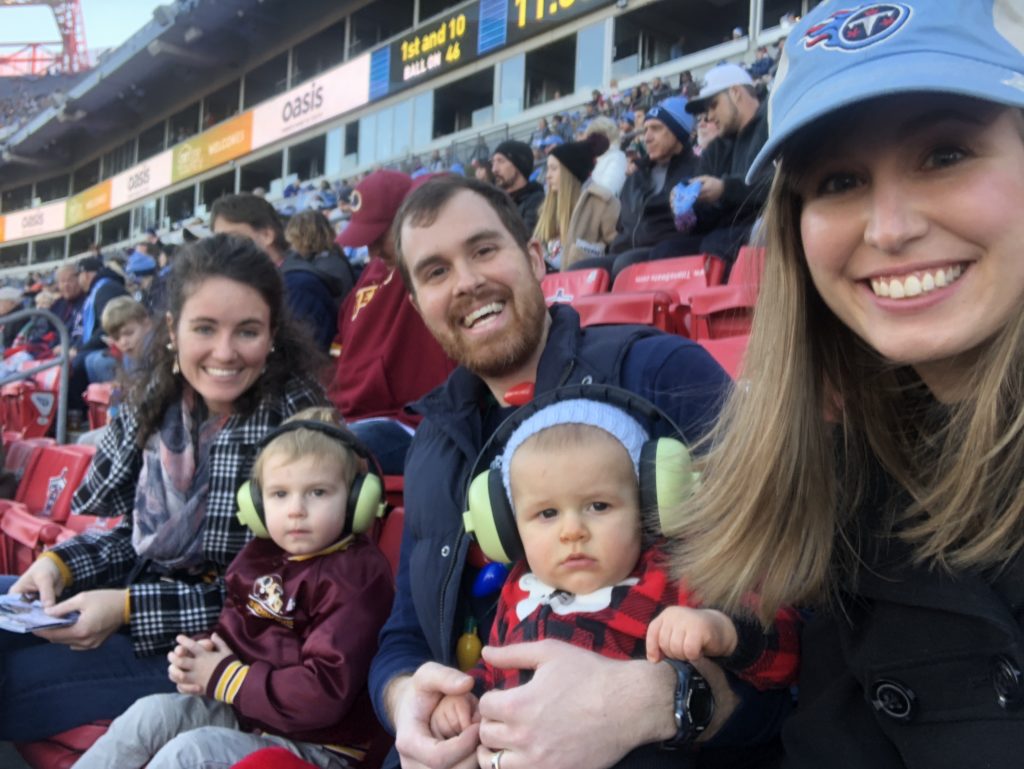 At the end of the month, we celebrated your first Christmas! You looked so snuggly in your Christmas pajamas. You were a bit too young to enjoy opening gifts, but we all had a fun day at home as a family. Your first Christmas is the first Christmas we've spent at home in a long time, and it was a welcome change.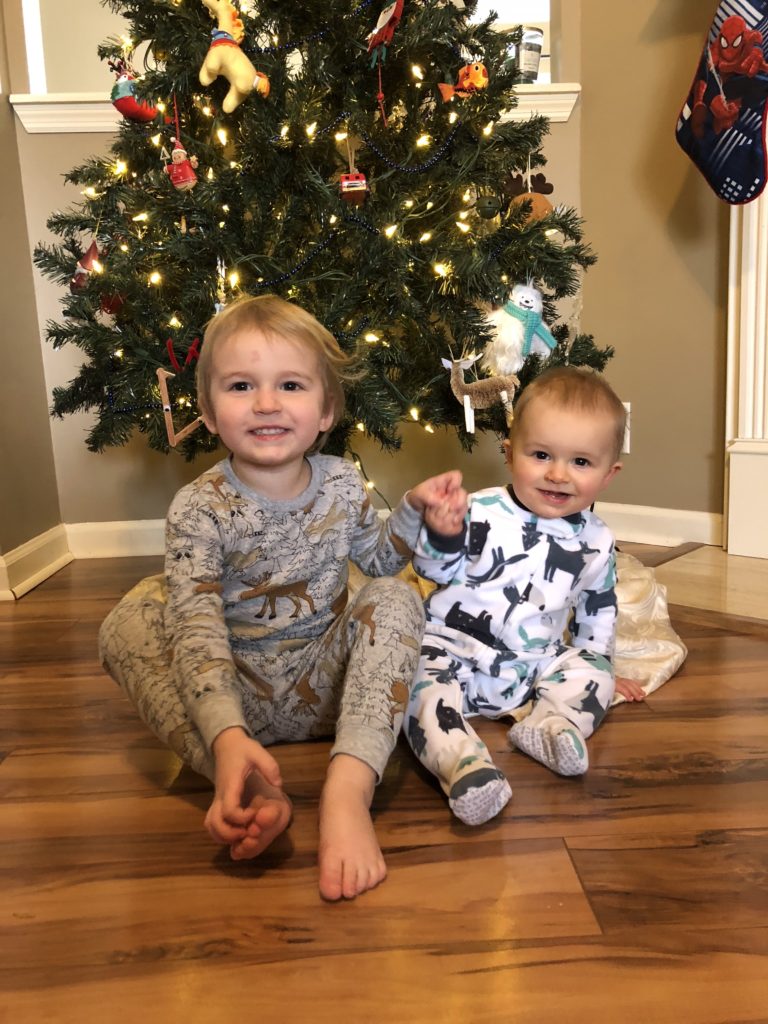 I love you so much, little Ev! Happy 9 months!
Love,
Mama