Dear Everett,
Happy 10 months to my littlest walker! I cannot believe it. A few days ago you started taking steps, and now you are walking halfway across rooms! WHAT IN THE WORLD?!! It's hilarious, because you are so little and yet so determined. You use anything around you to pull up, and then you take off, typically with a dangerous object in your mouth. I thought this month would be about cruising and learning to steer walkers around corners, which you've become quite good at, but you took things a whole step further! Congrats on this walking milestone, Ev. You rock, and your dad and I are so proud of you.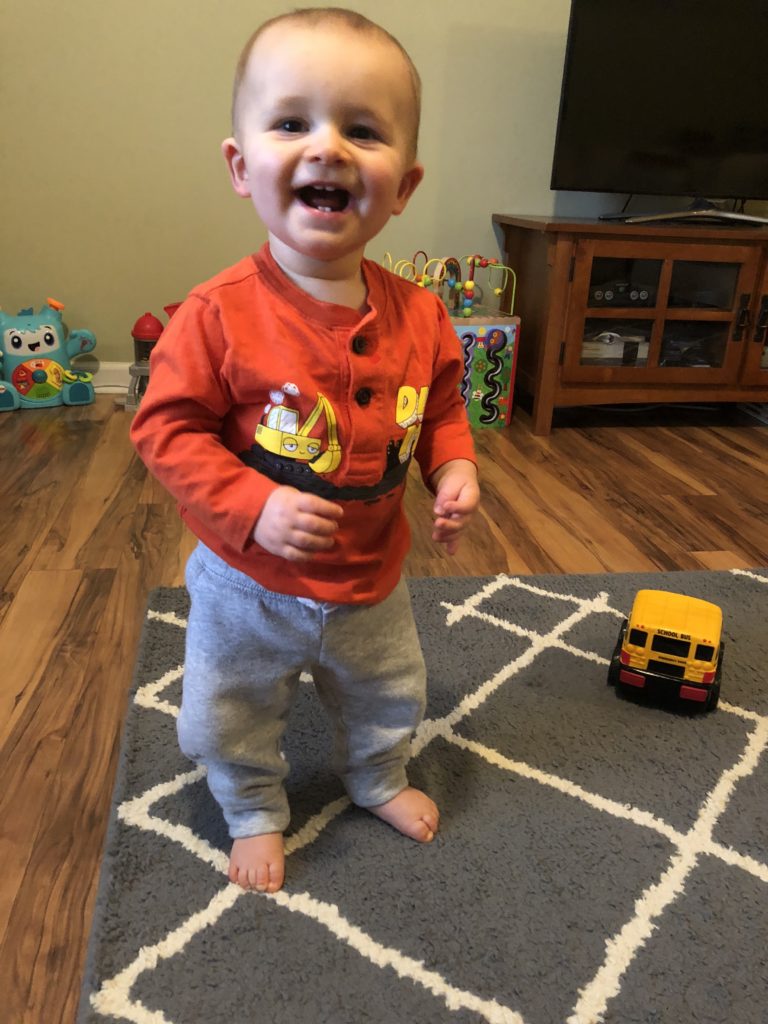 Speaking of your dad, you said "Dad" for the first time this month! He was delighted to hear it, and we're both hoping you start saying it more consistently soon.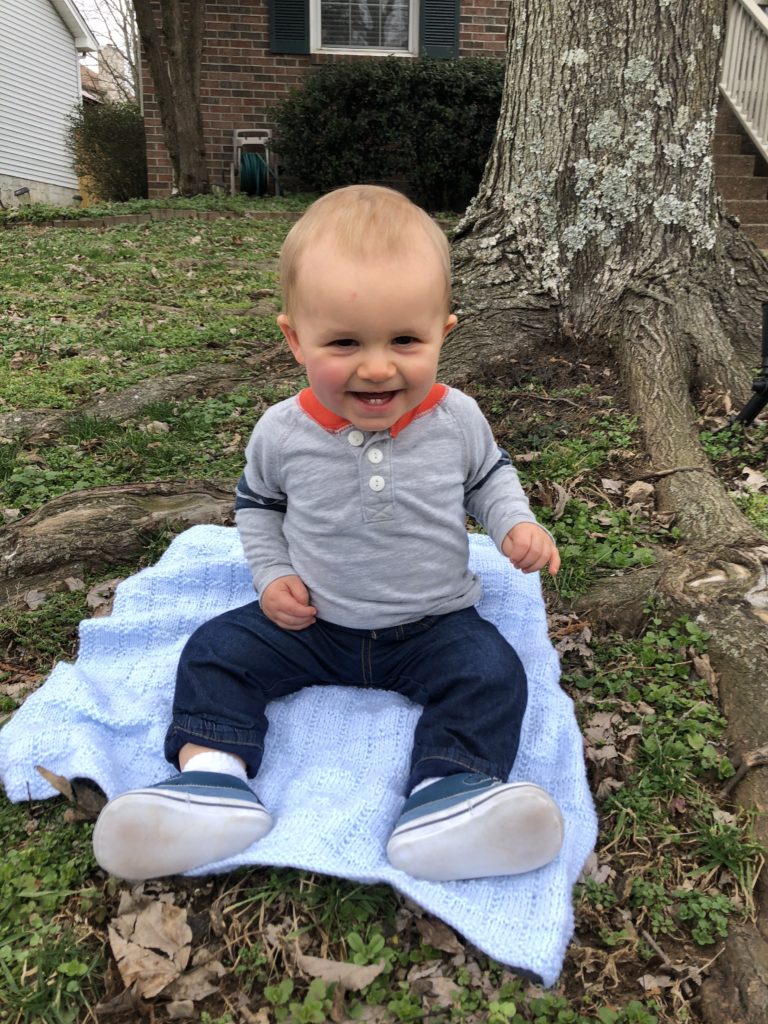 Denver is also pretty excited about your walking. He keeps wanting you to walk towards him, and he cheers you on! Your crawling is especially great now, and the two of you have such fun chasing each other around the house and giggling. I've said it before and I'll say it again, watching your friendship grow brings me such joy, and I pray that you will continue to become best friends.
I decided at the start of the new year that I wanted to get back into shape, so I signed up for the YMCA. We've been going a few times a week, sometimes so that I can run, and other times so that we can all swim together. Since the separation anxiety is still going strong, you do not love playing while I exercise. You do, however, love swimming. You splash and drink water and float calmly, and it's really a fun way to pass time this winter!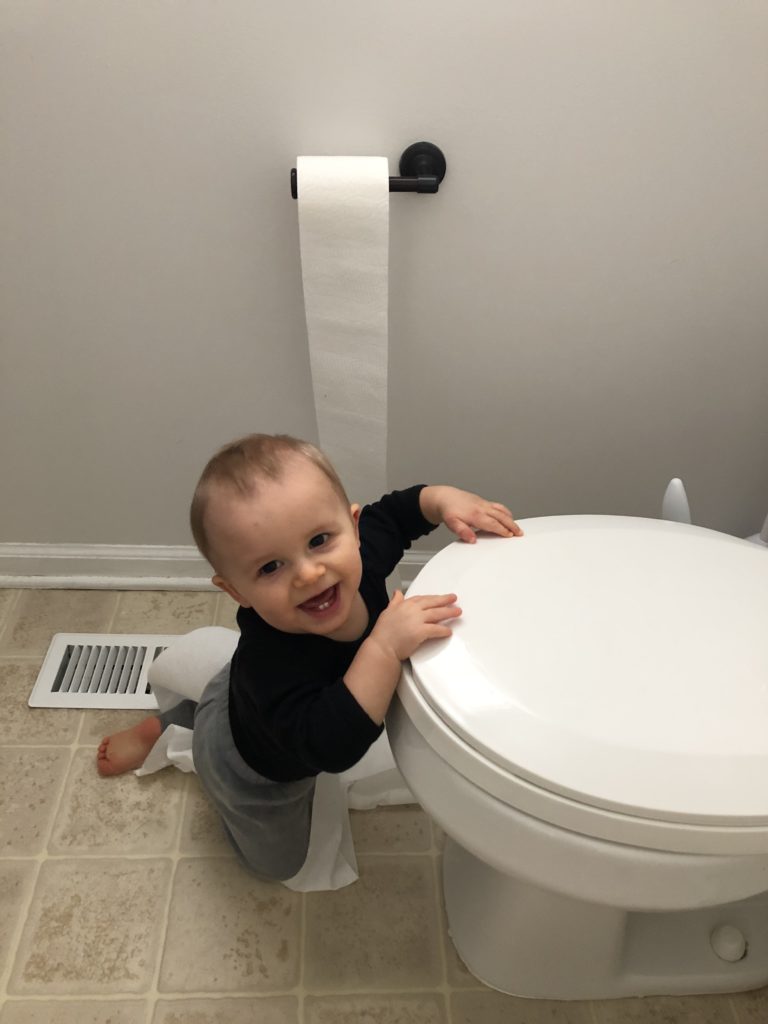 We also finally celebrated your baby dedication at church! You looked so handsome in your yellow shirt and gray jacket, and you were ridiculously calm while up on the stage. When the pastor asked your Dad and me to promise to raise you up as a believer, you shook your head, "No," and it was hilarious timing. I laughed so hard and was once again reminded how well your middle name suits you.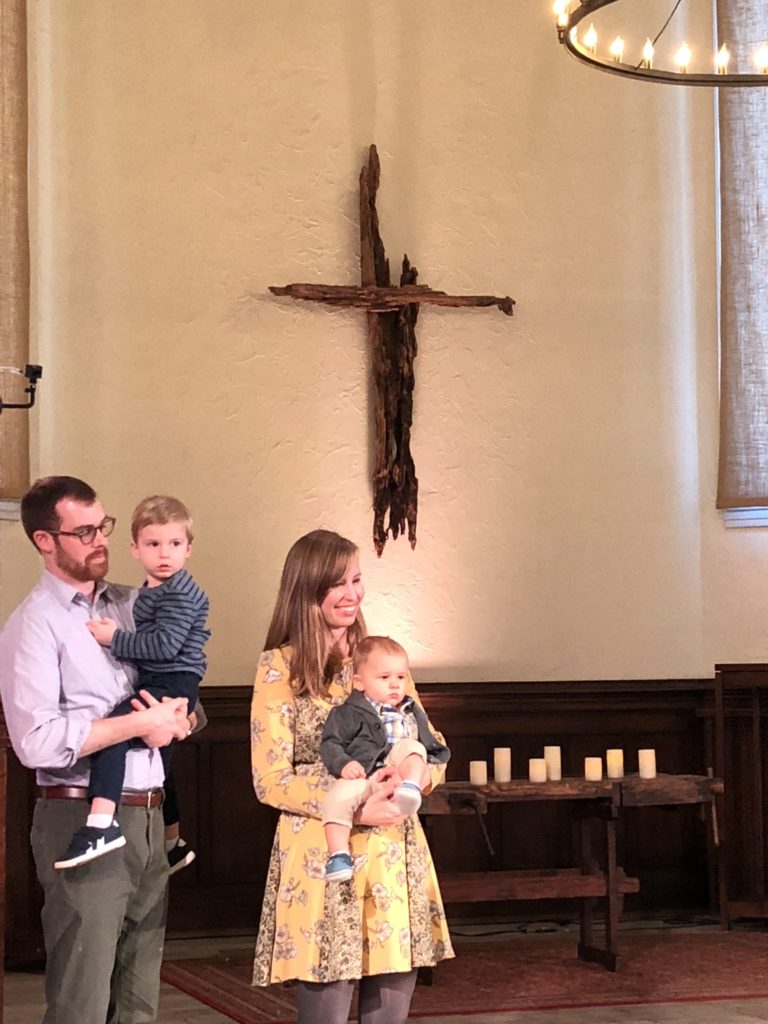 Everett Isaac, my sweet little boy, Happy 10 months! Your snuggles and laughter and independent personality are a joy, and I delight in being your mom.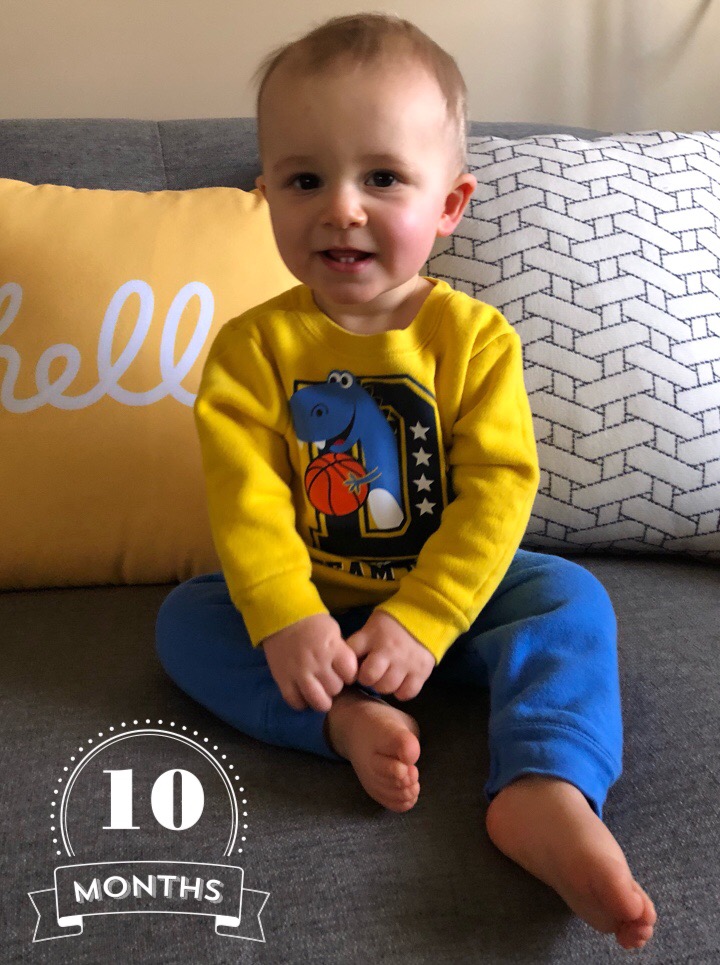 Love,
Mama