Dear Everett,
You are one month away from the big one and I cannot believe it! As we near your birthday, I feel all the emotions. I'm so thankful for each day with you, somewhat relieved that the baby year is coming to a close, and also missing the days when you were so little that you'd fall asleep in the crook of my arm as I walked you around the house.
This month has been a bit rough because everyone has been sick again. You and I both got a particularly mean stomach bug, and Dad stayed home from work to take care of us. I'm so thankful that we're on the mend now.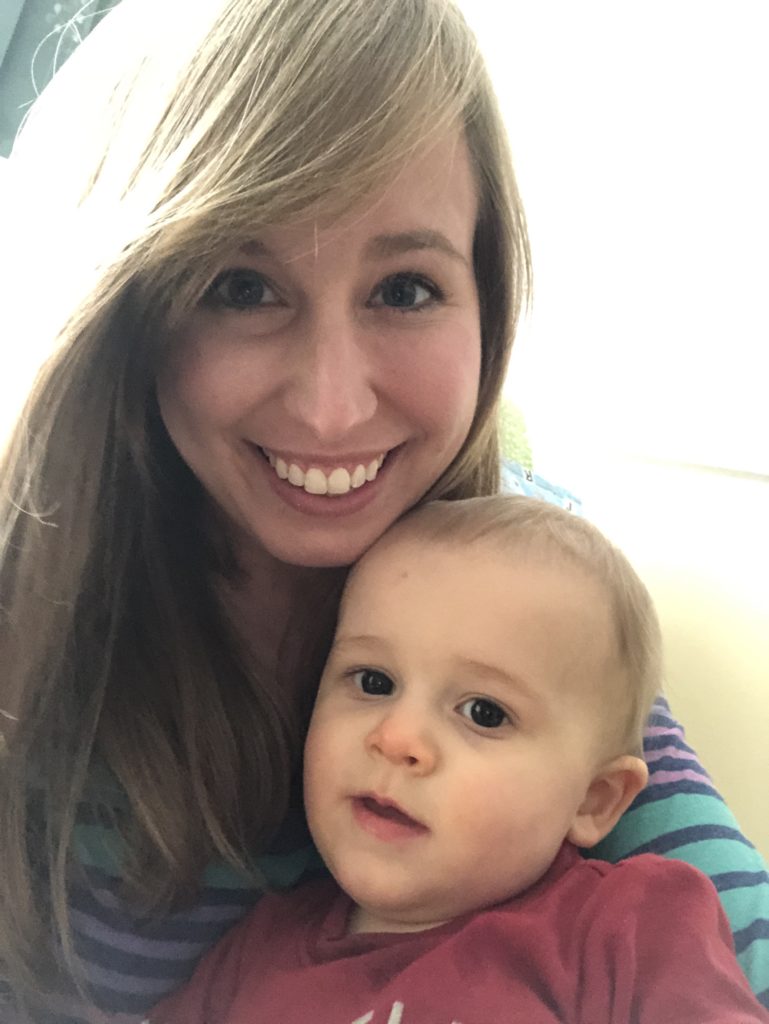 On a brighter note, it's getting warmer outside, and you are loving exploring the outdoors. You especially love our backyard, full of sticks, mud, and toys that you're enjoying for the first time. It's so nice to play outside with you, and I am excited for spring and summer which are just around the corner.
You've learned some new tricks this month, such as playing peekaboo and neighing like a horse. Additionally, when you hear music, you sit on the ground and rock back and forth with your feet kicking to the beat. It is ridiculously adorable. I love seeing you get excited when you master new skills, and I'm enjoying the intentional interaction.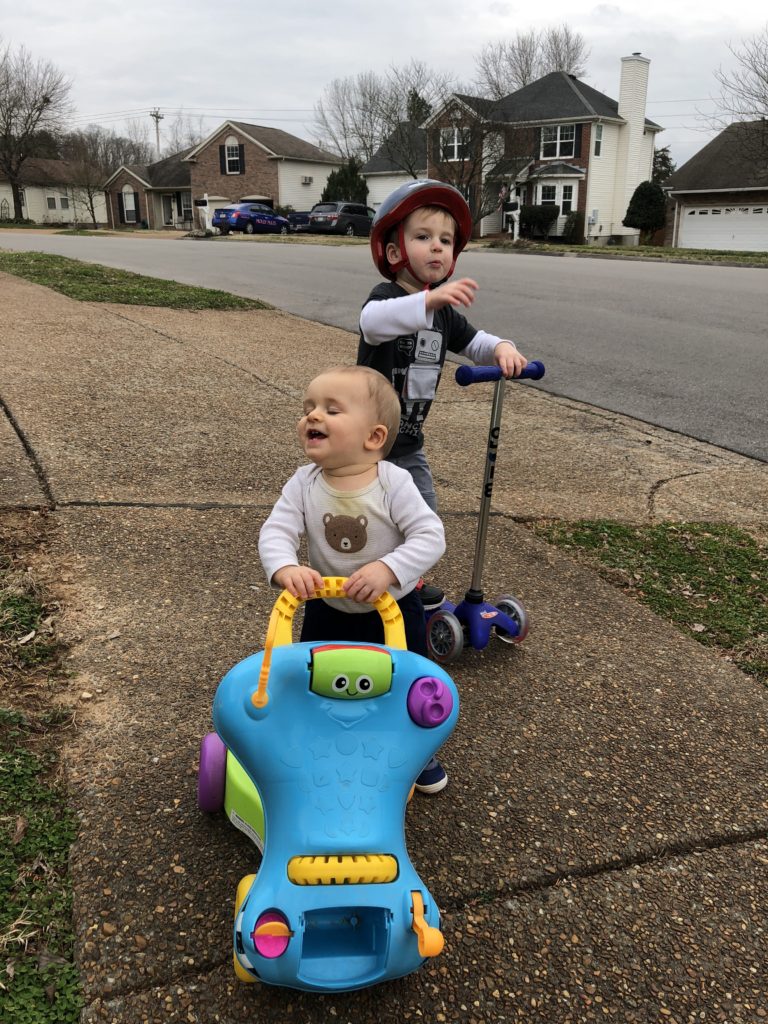 In anticipation of your first birthday, Dad and I have been making a list of your favorite things. It includes: toilet paper, the dog water bowl, goldfish crackers, refried beans, and the book Goodnight Gorilla. Dad reads the book to you every night before bed, and you laugh hysterically. Your laughter brings our family such joy, and it's a very peaceful way to end the days.
Your favorite thing is probably bath time, when you splash, drink water, and giggle with Denver. Dad has been decorating you with letters which you don't seem to mind.
Lastly, you enjoy wrestling! If anyone is laying on the ground, you come over to tackle them. Denver is your favorite to wrestle, but you sure make the effort with Dad and me whenever you see an opportunity.
Happy 11 months my sweet, growing baby boy. I'm excited to celebrate your first year next month!
Love,
Mama