Dear Everett,
Happy Birthday big boy! I am so excited to celebrate your second birthday and the sweetness that you bring to our family.
You are a talker, and it amazes me how many sentences you put together. You absolutely love to sing, and can often be found in the kitchen singing "Go, Tell It On the Mountain" and "Paw Patrol Theme." You always say "thank you," ask to "play outside," and remind everyone continually that you like to do things "myself."
Seriously, you're very independent, and insist on picking out and putting on your own clothes. You change clothes about every half hour, so it's a good thing you want to do it by yourself. You are great at independent play. Dad and I often find you in your room reading books, rocking on the couch with a Hotwheels car, or playing with your Elmo and Cookie Monster numbers and letters. You do enjoying playing with us outside, especially being pushed on the new swing set Dad built you.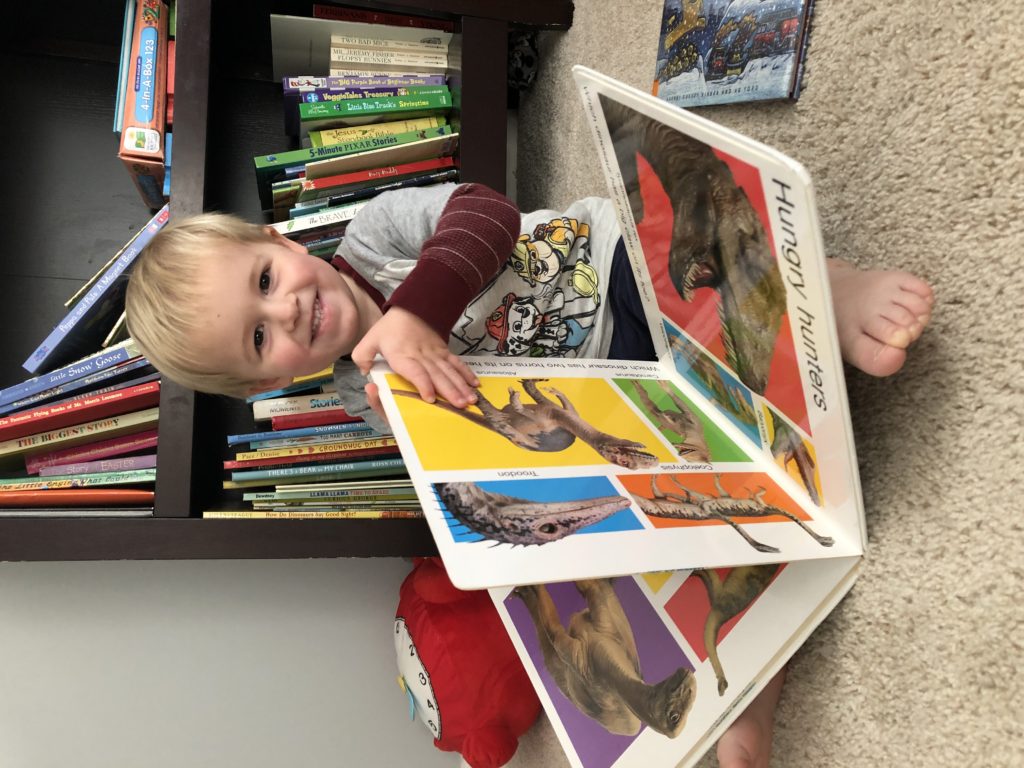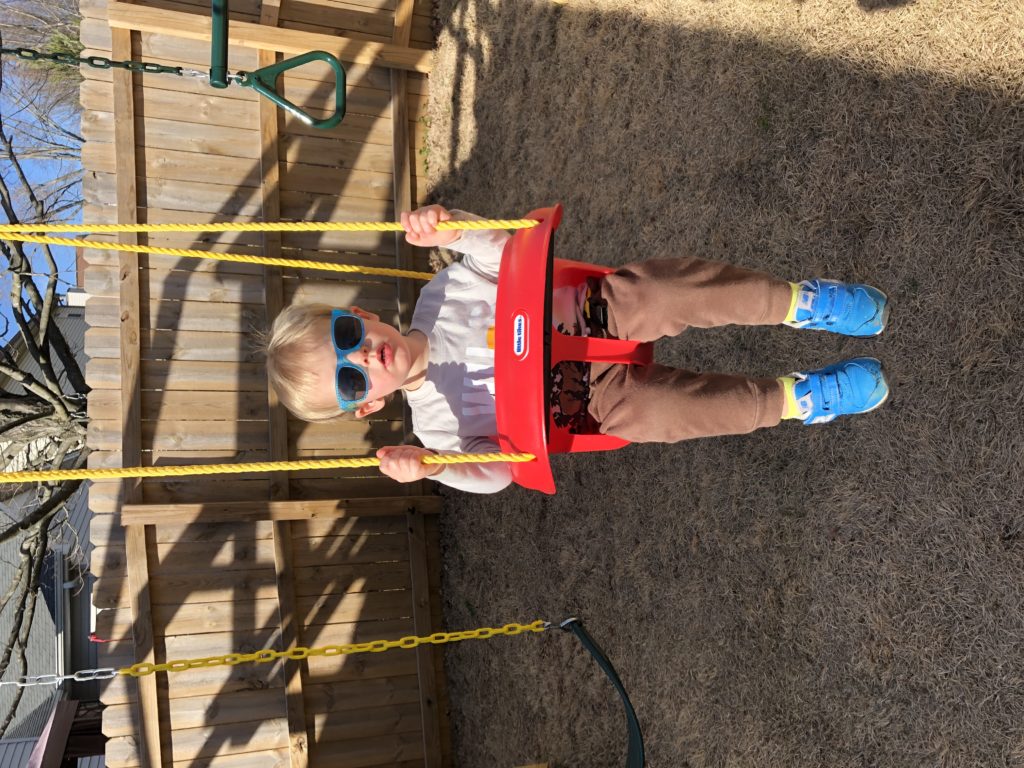 Still a Daddy's boy, whenever you see Dad, you ask him to "snuggle blanket," and he's always happy to oblige. You have a very considerate side, asking people if they are "ok" and making sure that if you have a toy to play with, so does everyone else in the room. You also like to feed Presley breakfast and give him treats. I love watching you care for others.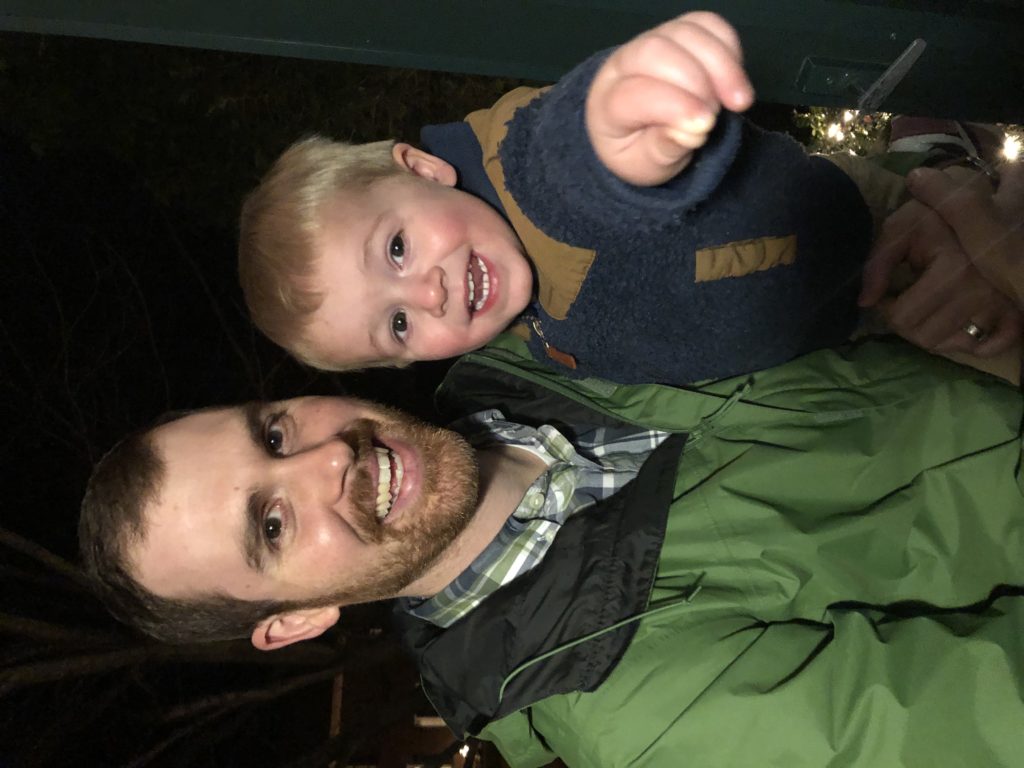 Ev, you are a picky eater lately, and it is a struggle. We make you eggs for breakfast, because it's one of the few things you will definitely eat. You prefer snacks, such a fig bars, goldfish, and chips. Dinnertime in particular is a struggle because you refuse to sit in a high chair anymore, and kept climbing out. Dad has to sit between you and Denver for meals, to minimize the antics and help you stay seated.
Speaking of antics, you and Denver get into all sorts of trouble together now. You make holes in the walls, tell poop jokes, and find out how to make activities as dangerous as possible. I am constantly riding a fine line between encouraging bonding and being seriously concerned for your safety, but I am grateful that you two are best friends.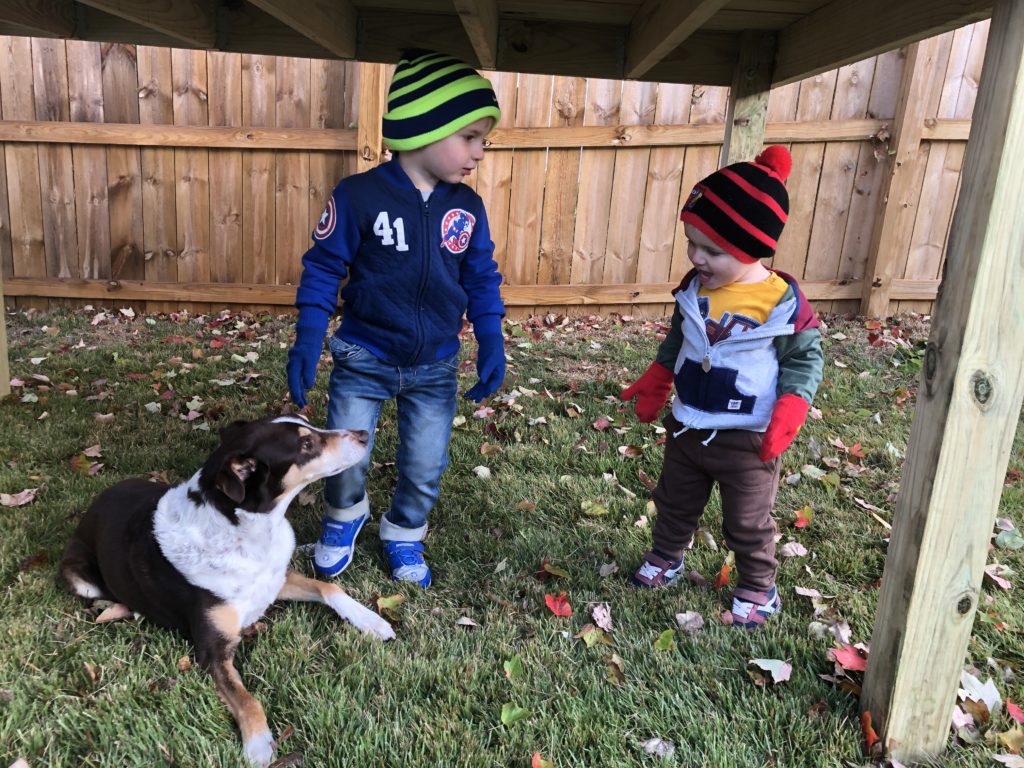 For Halloween this year, you were the cutest little ghost! You love running around the house yelling "boo," so I figured you'd love your costume as well. It took a little bit of getting used to, but you finally got the hang of trick-or-treating, and I think you were the cutest little ghost in the entire neighborhood on Halloween night.
We traveled to Virginia Beach for Christmas this year, and we drove the entire way – 12 hours there and back. Everett, you did so great sleeping in new places, riding in the car, and being flexible. I was super impressed and hope to take many more trips in the future. We had a fun time playing with family, and I was especially delighted to watch your relationship grow with Great Grandpa. You would yell "Pa" anytime he left the room and snuggle in his lap. This was his last Christmas with family on this side of heaven, and I'm so thankful for the time we were all able to spend together.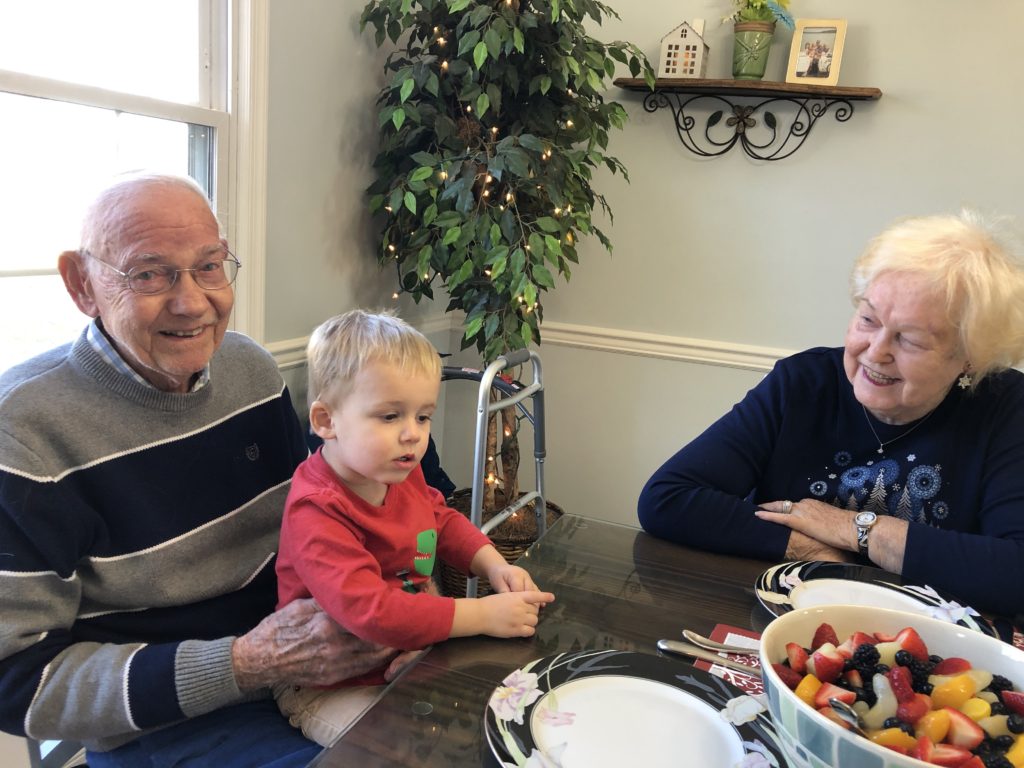 The world is pretty much shut down right now, thanks to a pandemic known as the Coronavirus. It stinks, because we're hunkered down without contact from friends and family. That being said, we decided to go ahead and potty train you while in quarantine. You did a great job with it, watched a lot of "Baby Shark" during the learning process, and I'm so proud of you!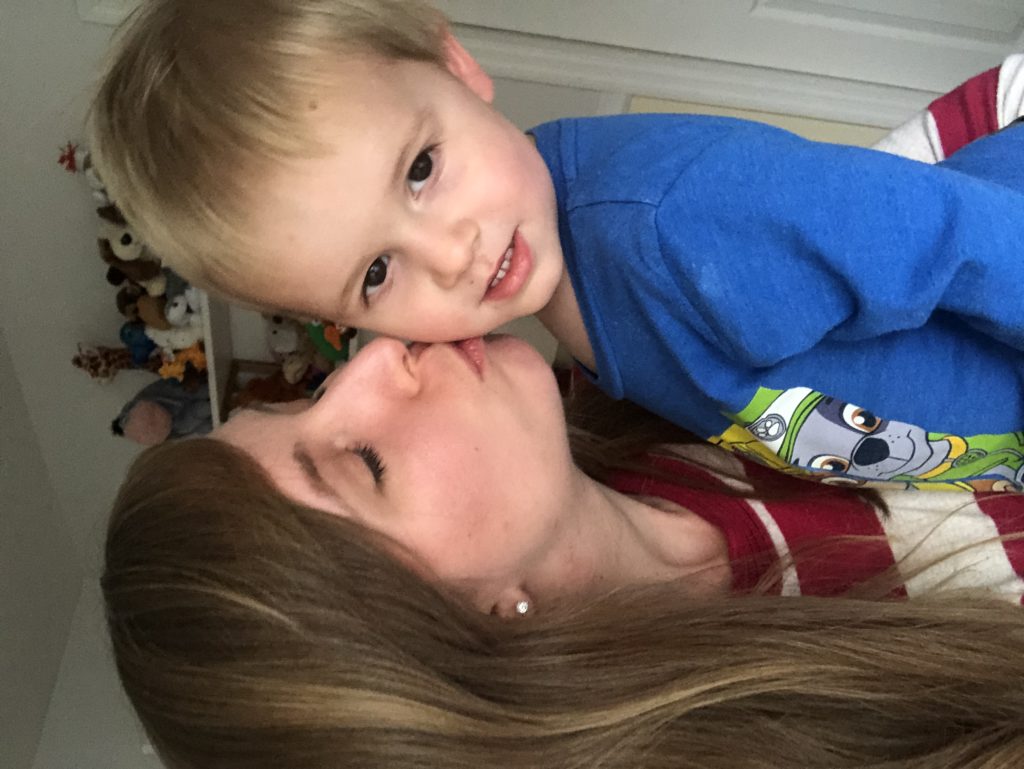 Because of the quarantine, your birthday party was small this year, just the four of us! We made sure you had a blast, though, and filled the day with all your favorite things: Paw Patrol decorations, a purple Mater and Paw Patrol cake, and lots of fun new toys to play with. I'm pretty sure that your favorite part of the days was cake time, and you ate two pieces! One of your favorite games to play is to ask me to make silly faces, and I was more than happy to play and watch you laugh on your special day.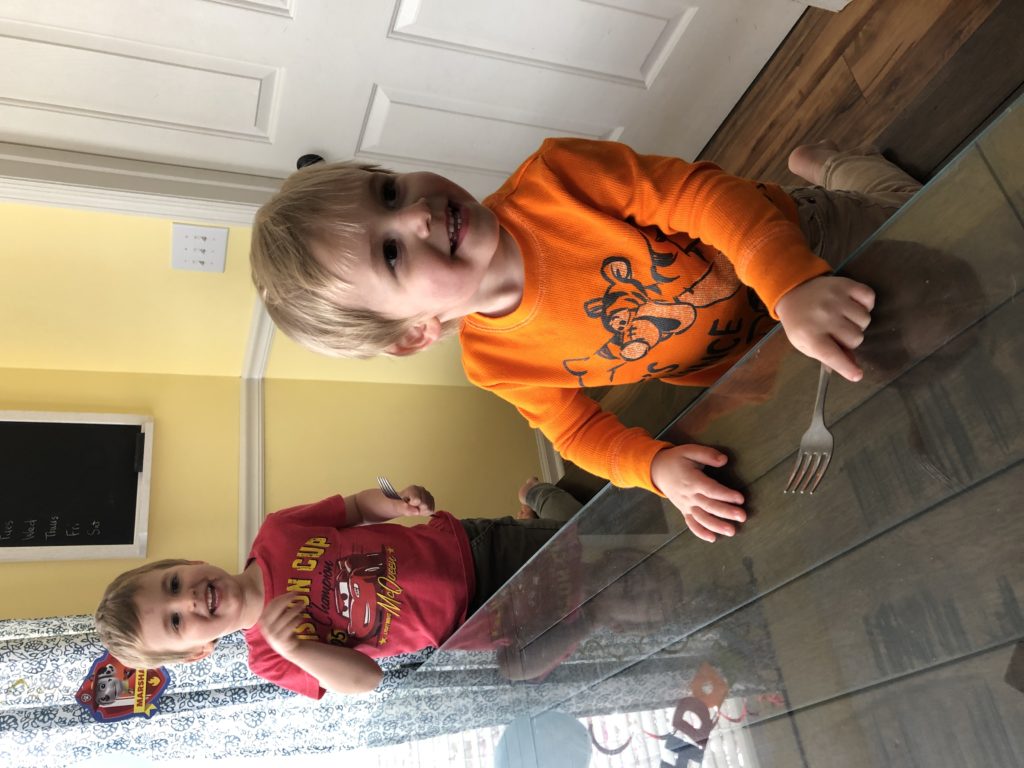 Everett, my hippo-loving, dancing machine, you are so loved. Dad and I praise God every day for you. You have the sweetest and sassiest personality, and it's so fun to watch you learn and grow each day. Happy two years, little buddy.
Love,
Mama