Happy Birthday big guy! Denver, it's time to celebrate your fourth birthday, and I'm shocked, because I feel like it was yesterday when you were sleeping in my arms. Now you're 3.5 feet tall and 39 pounds of rowdy, energetic enthusiasm for life. You bring such joy to our family, and it is a delight to celebrate you!
Let's begin with your new experiences this year. You started preschool and love it! You are quick to make friends and have a penchant for learning, so preschool was an easy transition. Your teachers sent home a portfolio of work from the year, and I love to look at it because it shows off your personality and love of art. You inherited the art gene from your Dad, and you are quite good at drawing animals, shapes, and monsters, and writing all your numbers and letters. I love watching this skill grow!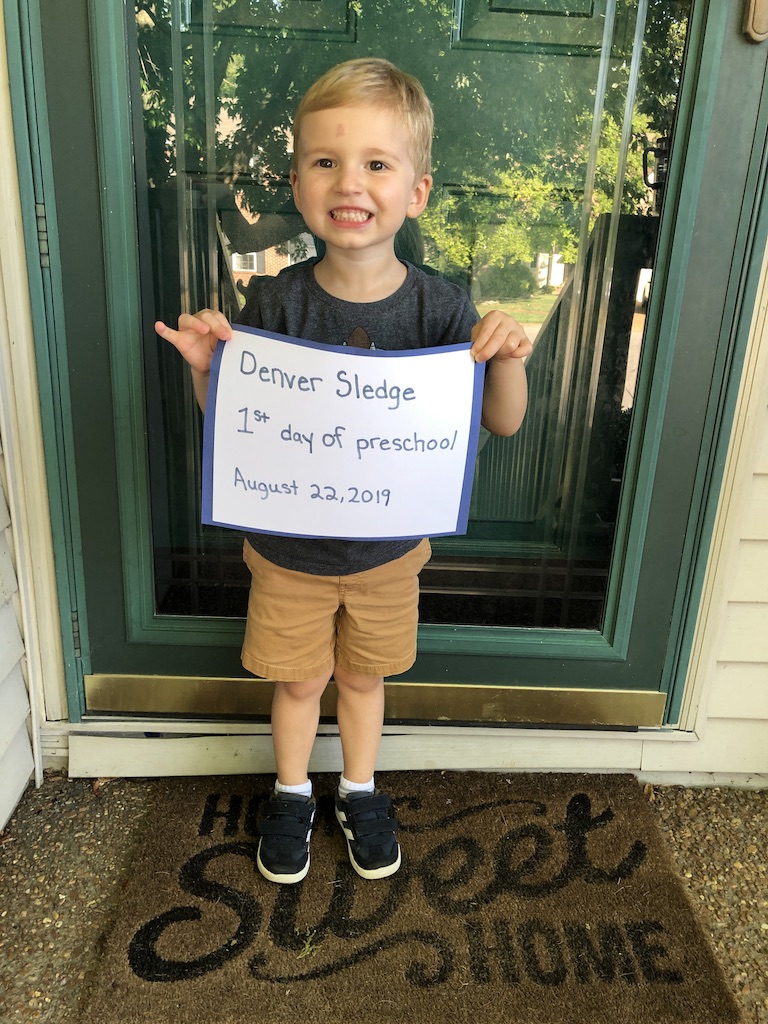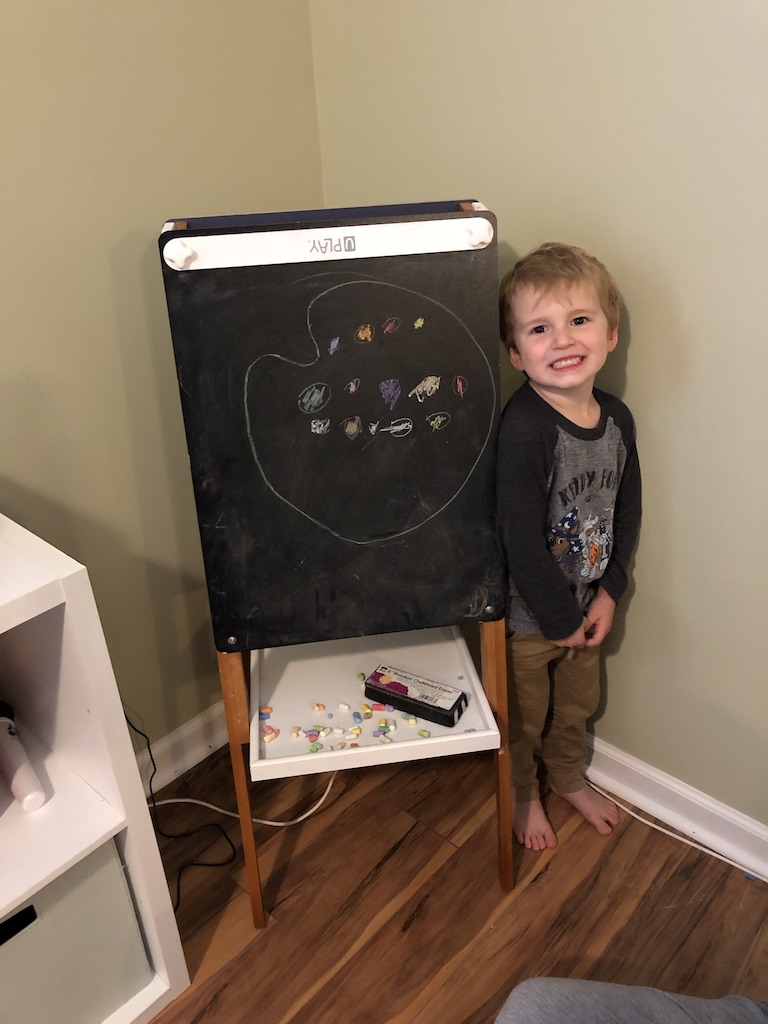 You also went to the dentist for the first time. You were very brave, and after the appointment asked me to take you out for donuts. Even though the nut free donut shop is 25 minutes across town, we went and it was a sweet little Den and mom date. It's important to note that you have a crazy sweet tooth and love all things sugar. Clearly you are related to Dad and me.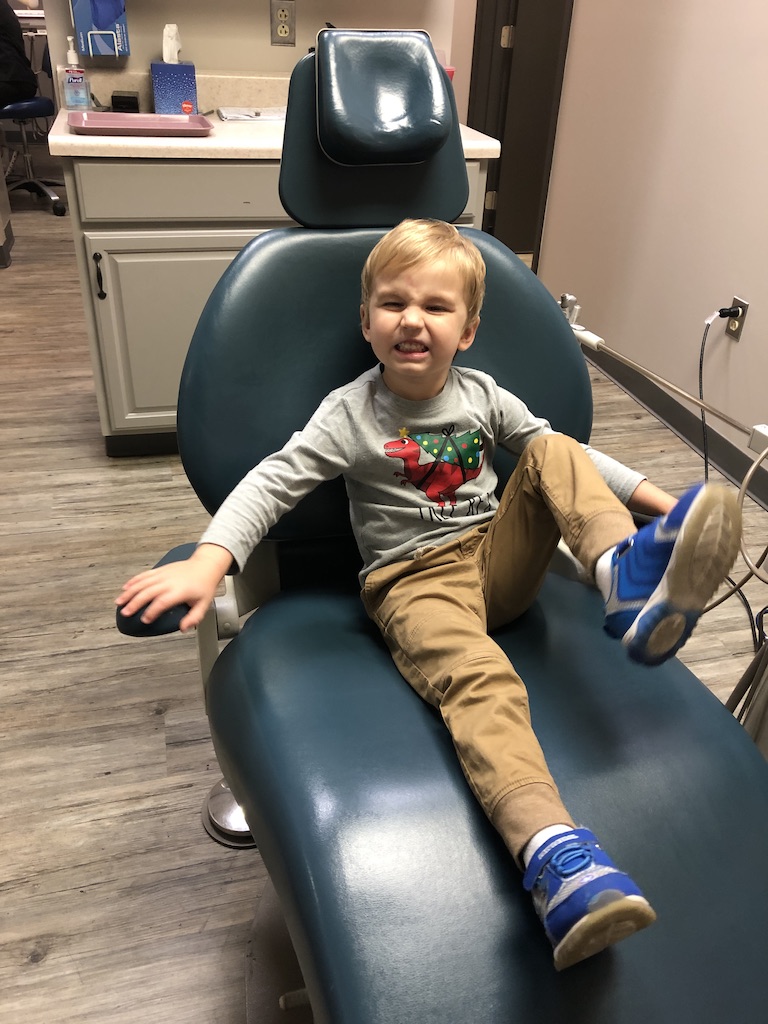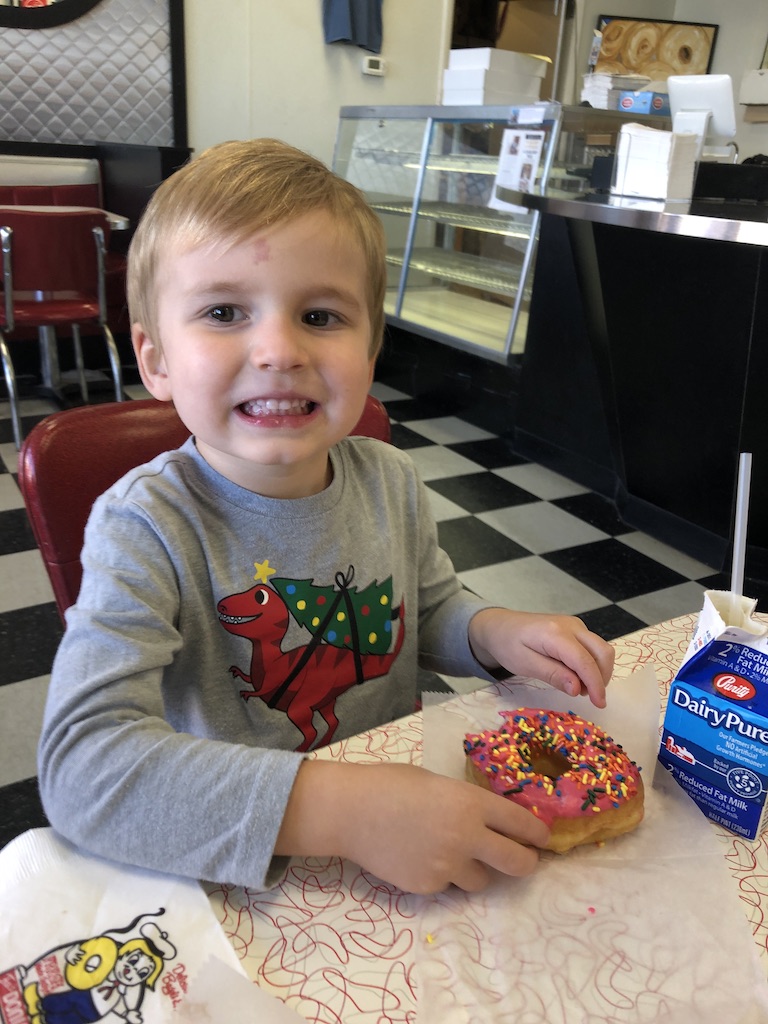 For Halloween this year, you went back and forth on costumes for a few months, finally settling on Marshall from Paw Patrol! What a handsome little firedog you made! You loved walking around the neighborhood to trick or treat, and you especially loved eating the candy when we got home.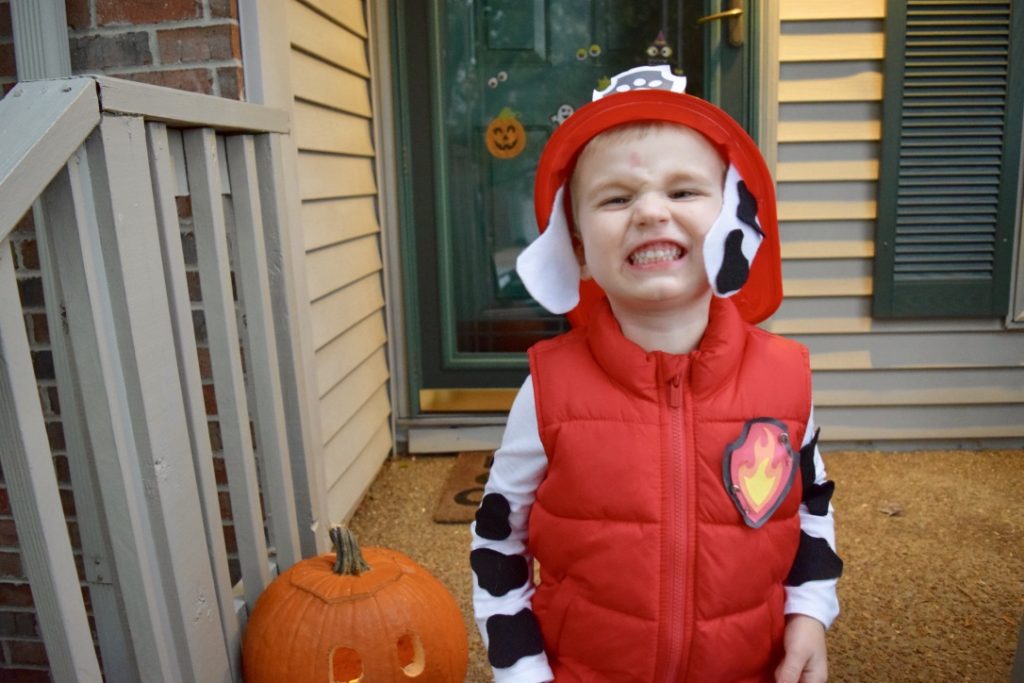 Your love of holidays is contagious, and you were especially excited to road trip to Virginia Beach for Christmas this year. You did amazing during the 12 hour car ride and were so excited to stay at Aunt Hannah and Uncle Paul's house. I'm so glad that we made the trip, because it was our last visit with your Great Grandpa Jack. It meant so much to him that we were able to visit, because he has such a great love for family and especially his great grandkids.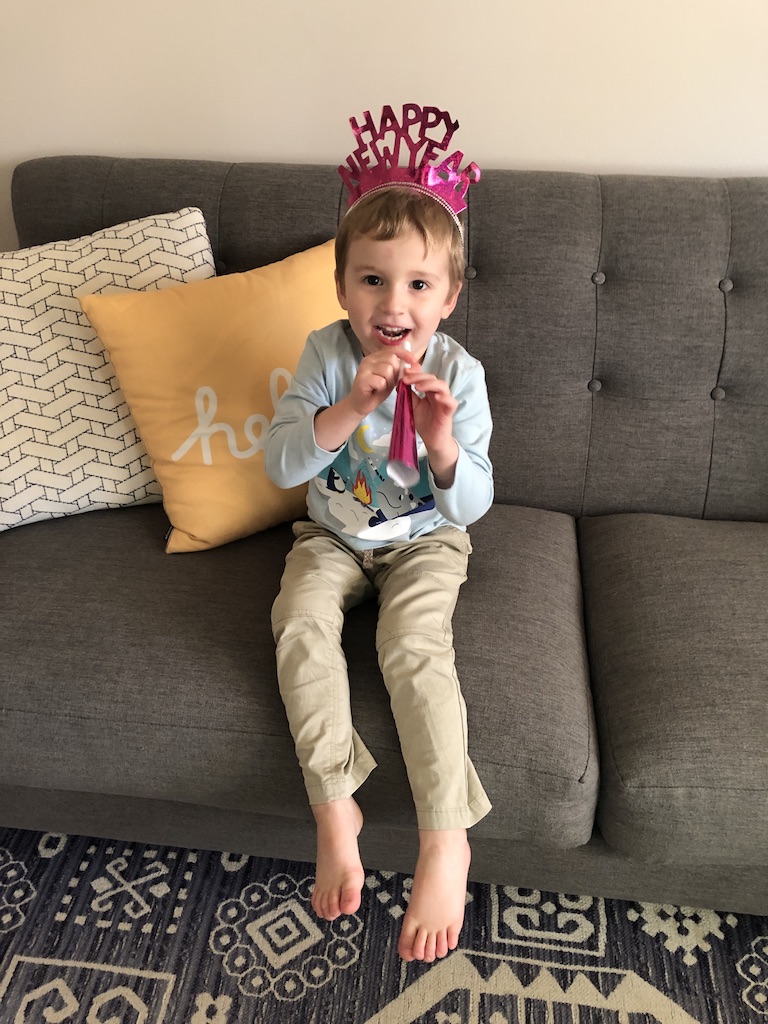 Den, you are quite a goofball. You love poop jokes, knock knock jokes that make no sense, and rough housing. You still love to be the center of attention and are thrilled when we have company over to show off all your new tricks. It's been a difficult year for company, because we're in the middle of a global pandemic, and have been in quarantine for 6 months to avoid the dreaded Coronavirus. We're so thankful for the family that has come to visit though. You were especially thrilled when Aunt Hannah and Uncle Paul came to stay.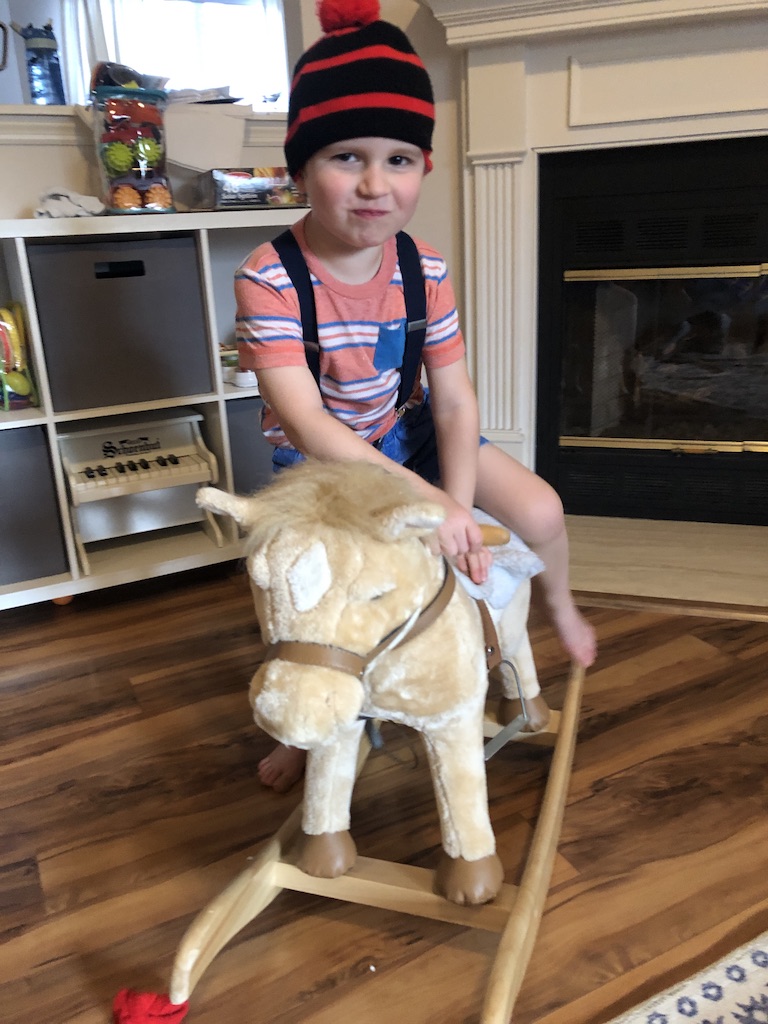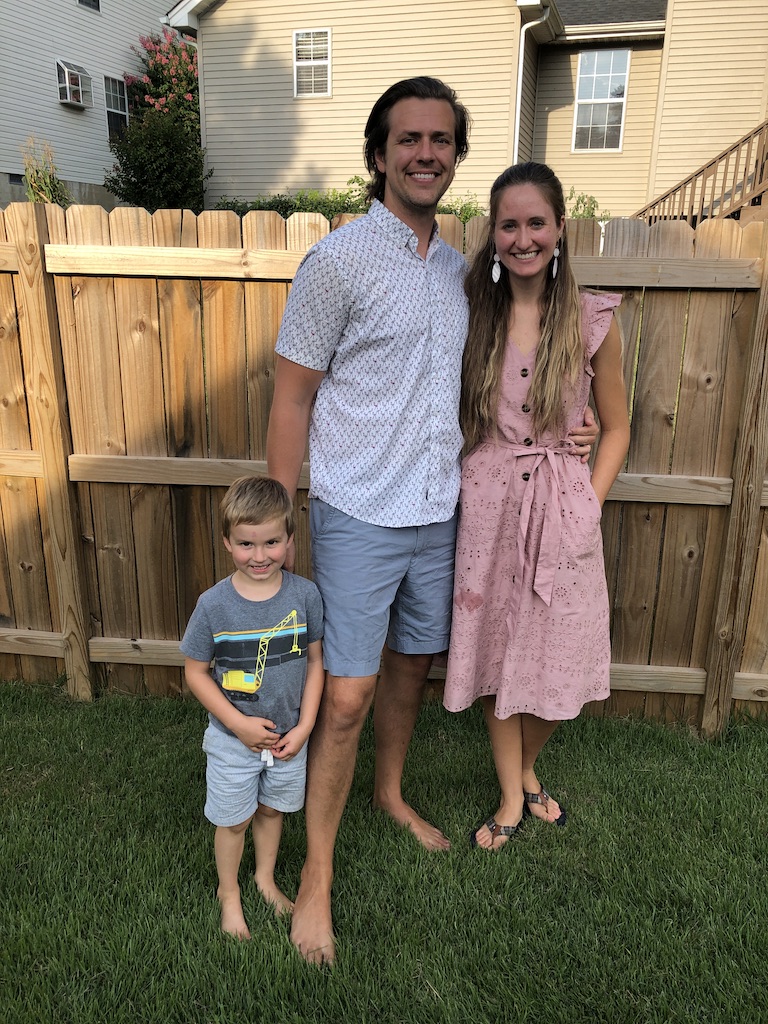 Denver, you are a terrific big brother. You and Everett are best friends, always getting into mischief, playing together, and wrestling. Because we've been at home so much, your bond has grown immeasurably, and Dad and I are thankful that you have each other as besties.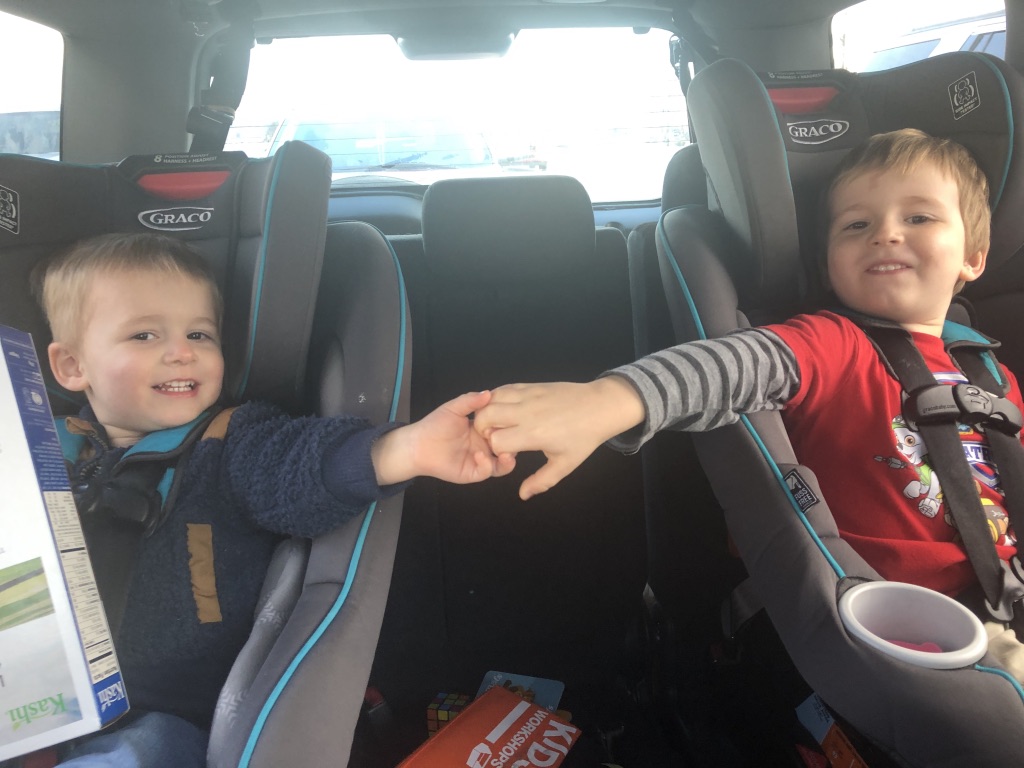 Speaking of besties, Aunt Los is still your favorite, and we're all thankful that she lives in Nashville and hangs out with us every week! She brings lots of treats and surprises over, and she is always up for a walk to the big field.
Your other favorites include reading, dancing, Jets Pizza, the color red, cars, and seeing animals at the Chattanooga Aquarium and Nashville Zoo. Pappy bought you a race car to drive around our neighborhood, and you ask to drive it nearly every day.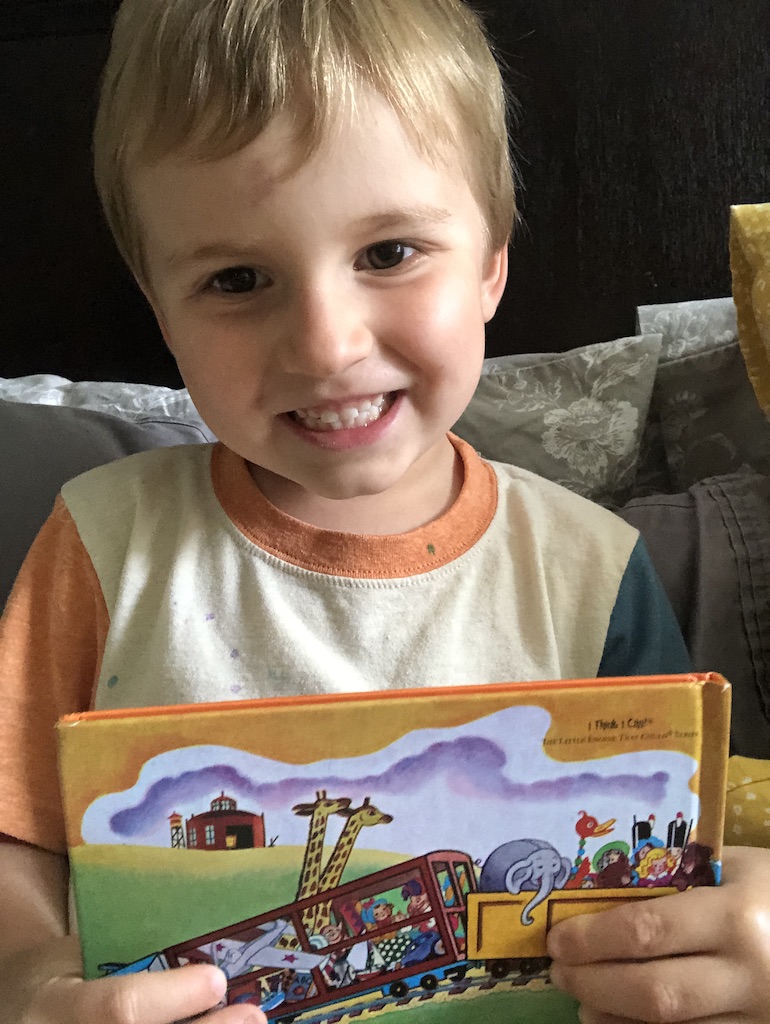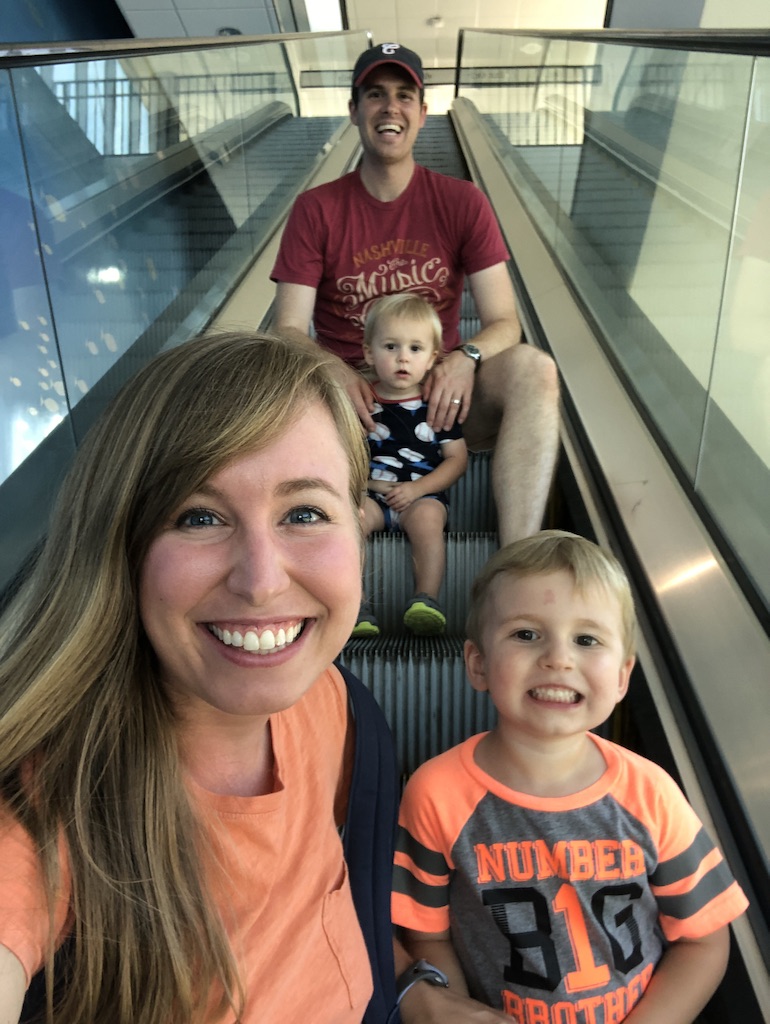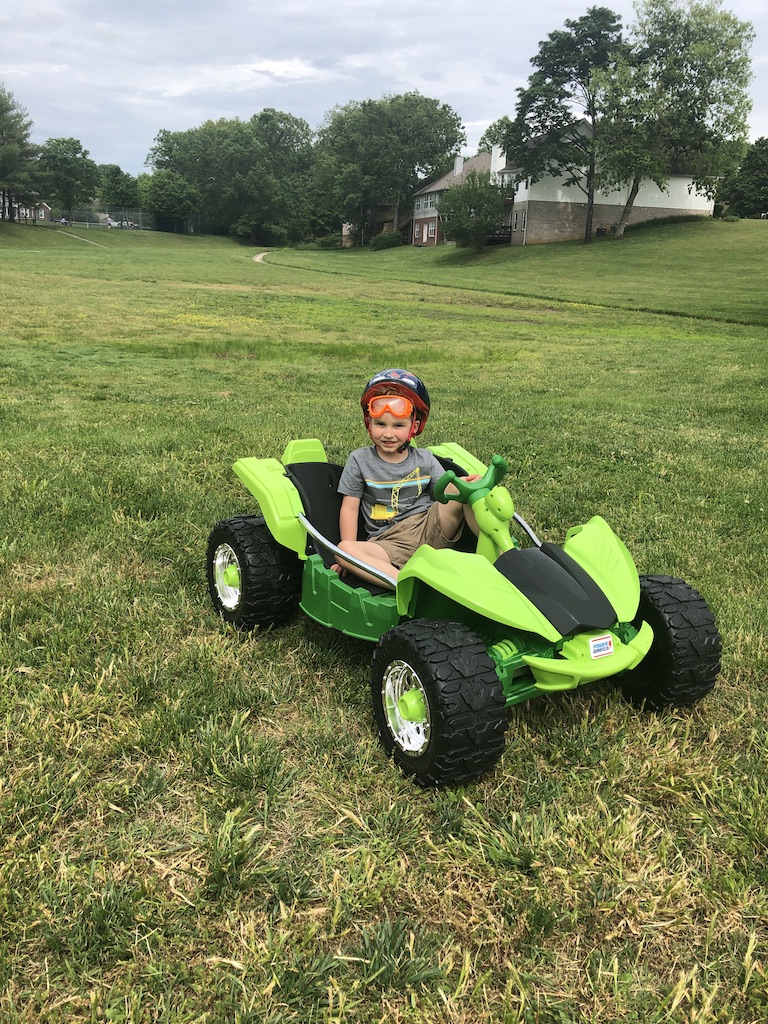 Because of the Coronavirus, we spend a lot of time fishing at nearby pond, splashing around a creek, and playing on our backyard swing set. You are quite skilled at casting your own fishing line and have caught several fish by yourself! It always brings me to joy to see your excitement, and you are always excited when playing outside.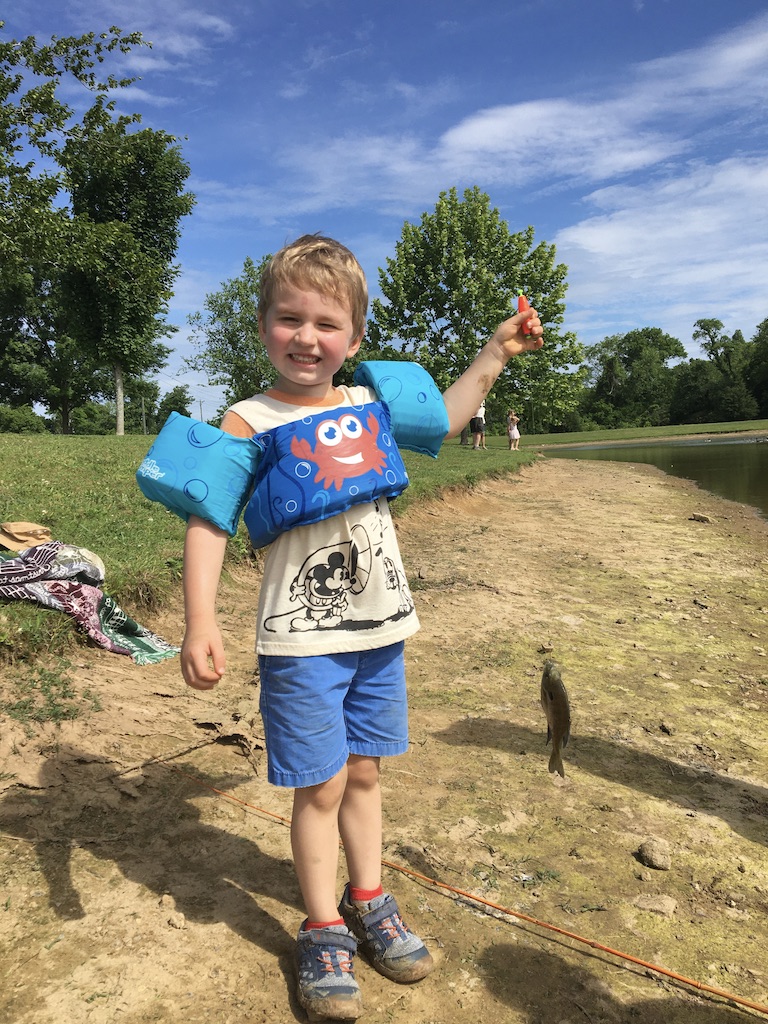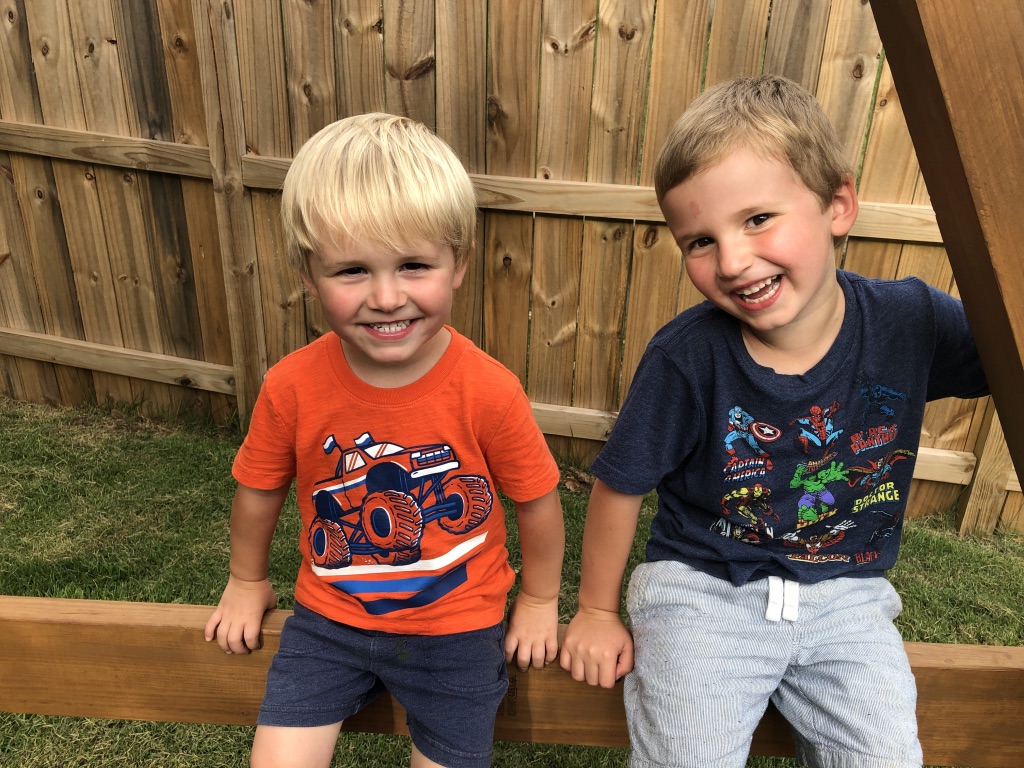 You were also very excited to celebrate your birthday this year! I think we planned your party for three months. You requested a dinosaur theme, and even wrote out a wish list for gifts. Because you're so loved, you got everything on your list.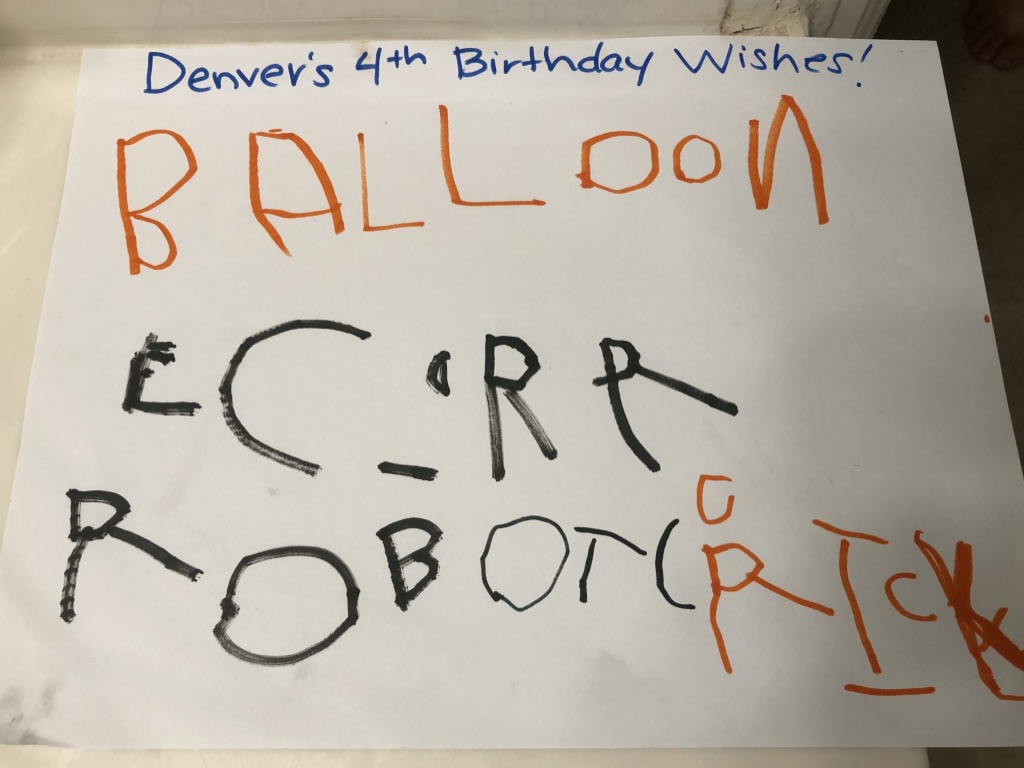 Your Dad and I have one extra present that is arriving soon, a baby sister! For months we played a guessing game about if baby would be a girl or boy, and you were adamant that baby would be a girl! Your Dad and I are so excited to see you grow into a big brother to a little sister, and you love telling me all the ways that you plan to help with baby. I love your heart, sweet boy.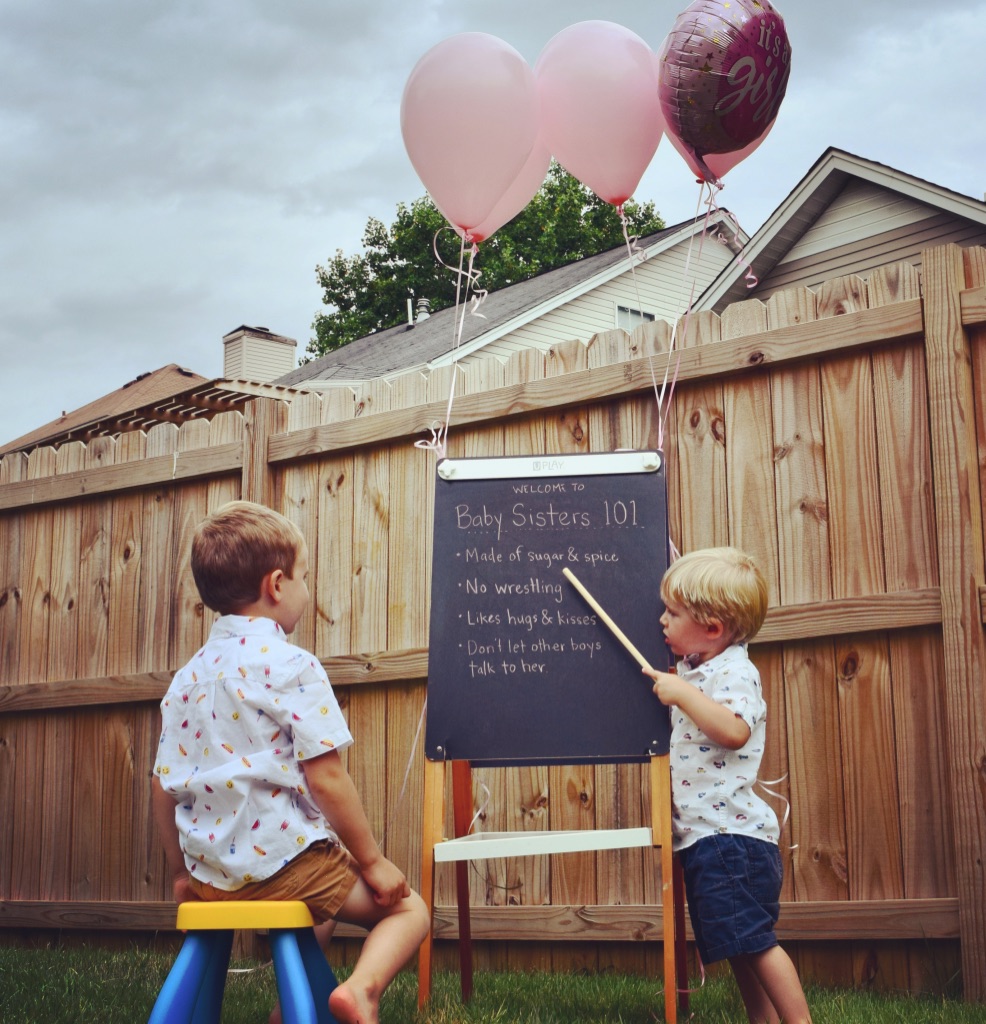 Denver bear, you are smart and loved and kind and hilarious. I thank God for you each day. Keeping growing and singing and laughing, but be prepared for a trip to the squashing machine in the near future.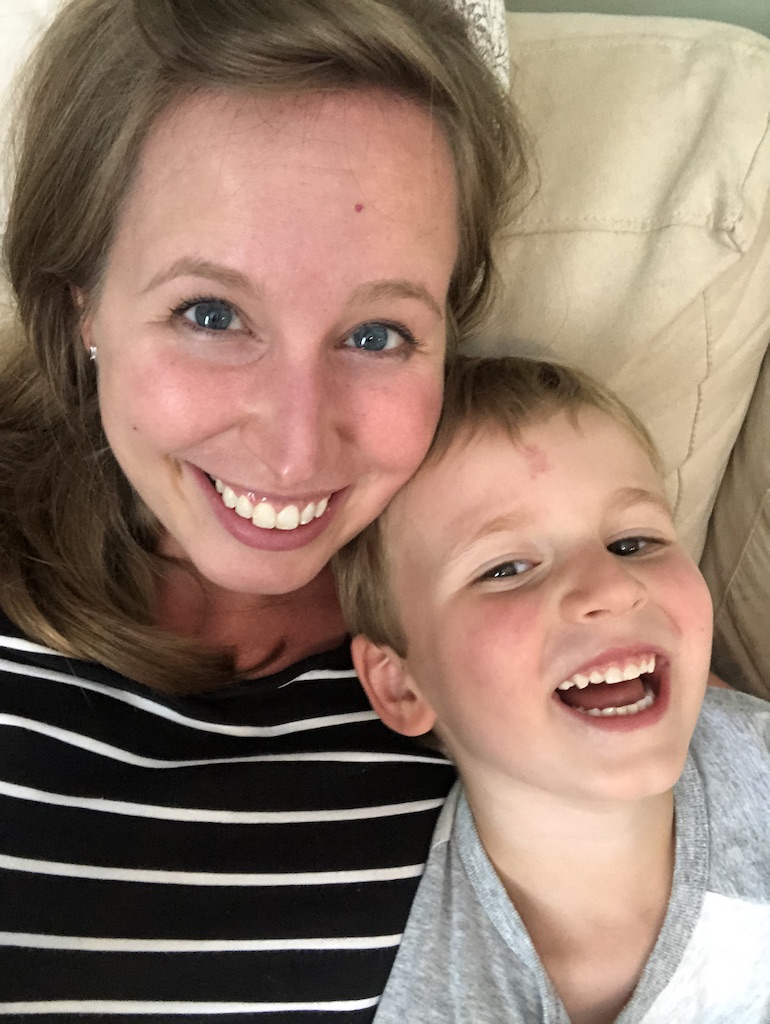 Love,
Mom